10 Wise and Deep quotes with rare life lessons you have to read in 2023
One of the best facts about deep inspirational quotes is that it has a magical way of changing your perception and view about life.
People judge and view life based on their perception and not on what life is. To change your life, you start by changing your perception of life.
Self-help books, philosophical books, and deep inspirational quotes can effectively change your perception which can improve or change your life.
Whether your goal is to become a highly successful person, become happier, improve yourself, or become a hard-working person. The best thing you can do is start changing your perception.
I collected all these deep inspirational quotes for those who love quotes and those who want to change or improve their lives in 2023.
Here are the 10 best deep inspirational quotes that can change your life:
1. Grateful for the pain that forced me to raise my game. Grateful for the struggle that made me the human I am today.
The truth is that: bad days with pain and struggle are negative. But if you take a close look at it from a different angle, you will realize that it changed you.
Life is life, it's unfair and unjust. You can't change some things, but you can adapt and change.
I mean take a close positive look at your heartbreaks, didn't they make you stronger and wiser? There are a lot of events that we shouldn't be ashamed of but be grateful for.
2. If you knew how quickly people forgot You'd stop living to impress people.
This is one of the deepest quotes I've ever read. Being a people pleaser is bad. More likely people confuse being nice with being kind.
Impress your family and close friends, but not everybody.
3. The older I get, the more I realize the value of staying low-key, cultivating your circle, and only letting certain people in. You can be open, honest, and real while still understanding not everyone deserves a seat at your table.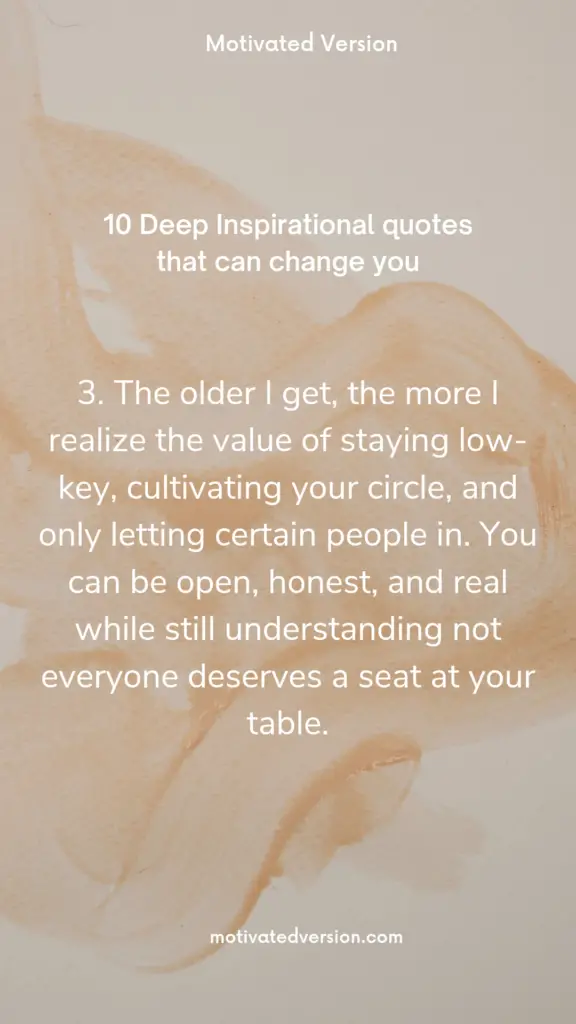 This quote speaks for itself. Being open and honest while keeping it real with everyone is just great. A healthy boundary is what you need.
4. You'll get over it just like you got over other things.
Whether it's a heartbreak, financial issue, or family issue. You will get over it.
5. Work on things people can't take away from you. Things like your mindset, character, personality, transparency, your entire being.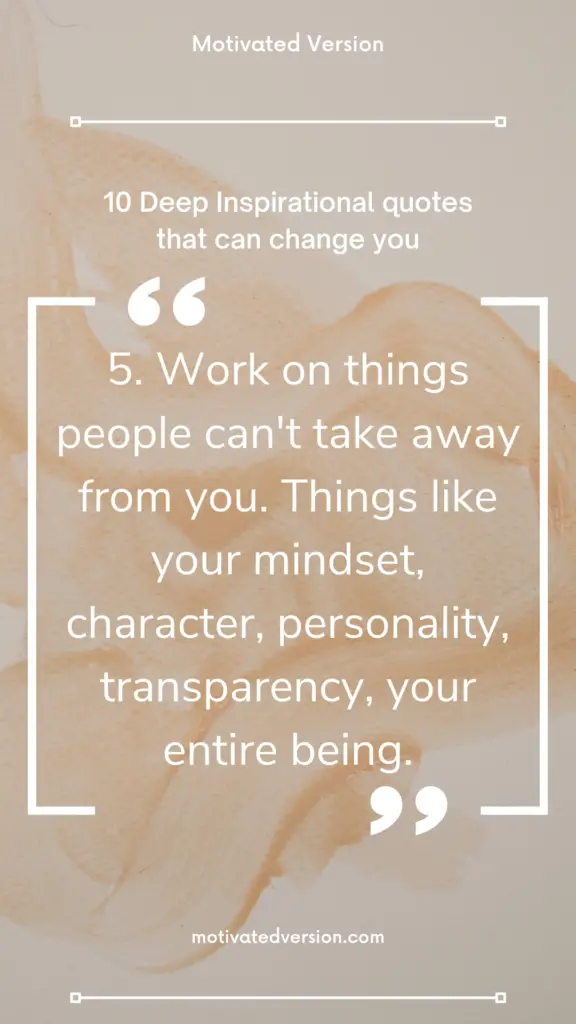 Character and mindset are the best things to work on in your life.
6. The older I get, the less I feel the need to be included, understood or accepted.
The more mature you get, the less bullsh*t you want to deal with.
I stay in my own lane doing my things and minding my own business without expecting anything from anyone.
Read: 30 Greatest Attitude Quotes for Females
7. Dreams become reality when thoughts become actions.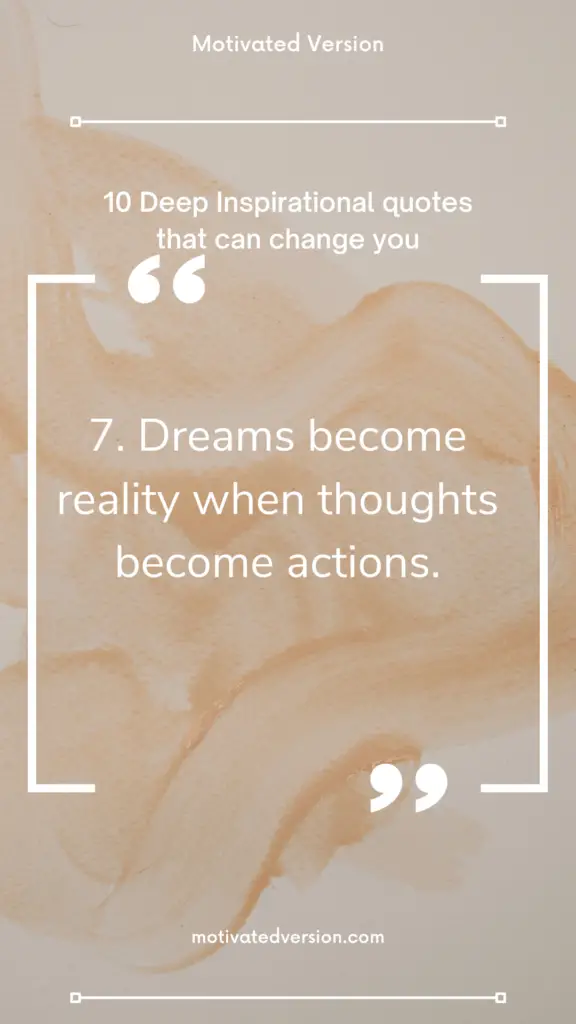 Dreams are just dreams without a plan or action. Dreams are important because it's where everything starts.
8. Be yourself; everyone else is already taken.
Life can be taught and sometimes it pushes you to become someone else just to get some work done.
But if you are in your own space, be comfortable being yourself. Dive deep into your world and learn a lot about yourself.
WEARING YOUR IDENTITY STARTS HERE
9. Never seek revenge. Rotten fruit will fall by itself.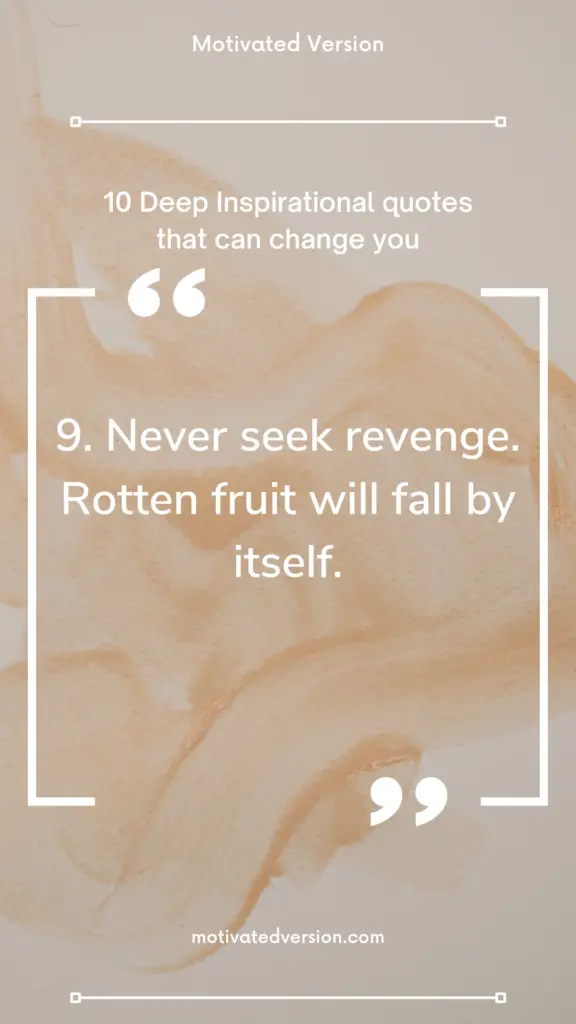 I always advise people not to seek revenge because negative emotions destroy you more.
Even if you successfully took your revenge, you will still be unsatisfied.
Also, read: 10 brutally honest quotes that speak the truth
10. It doesn't matter if it's a relationship, a lifestyle, or a job. If it doesn't make you happy, let it go.
Life is short and our time is limited. Don't make your life complicated and let go of what isn't making it difficult.
Get your Guide to achieving peace of mind and Calmness and discover 99+ Unique Thoughts from the Finest Minds
DISCOVER