10 Deep and Powerful Quotes about Life you have to read in 2023
Deep and powerful quotes about life will give you the wisdom you need to overcome life problems. Your life have its bad and good days.
Good days are meant to be enjoyed and appreciated; that's why it's important to live in the moment.
While bad days are the days you learn from.
No one ever learned a great life lesson from good days; it all comes from bad days.
Here are the 10 Deep and Powerful Quotes about Life you have to read in 2023:
1. The greatest pleasure in life is doing what people say you can not do.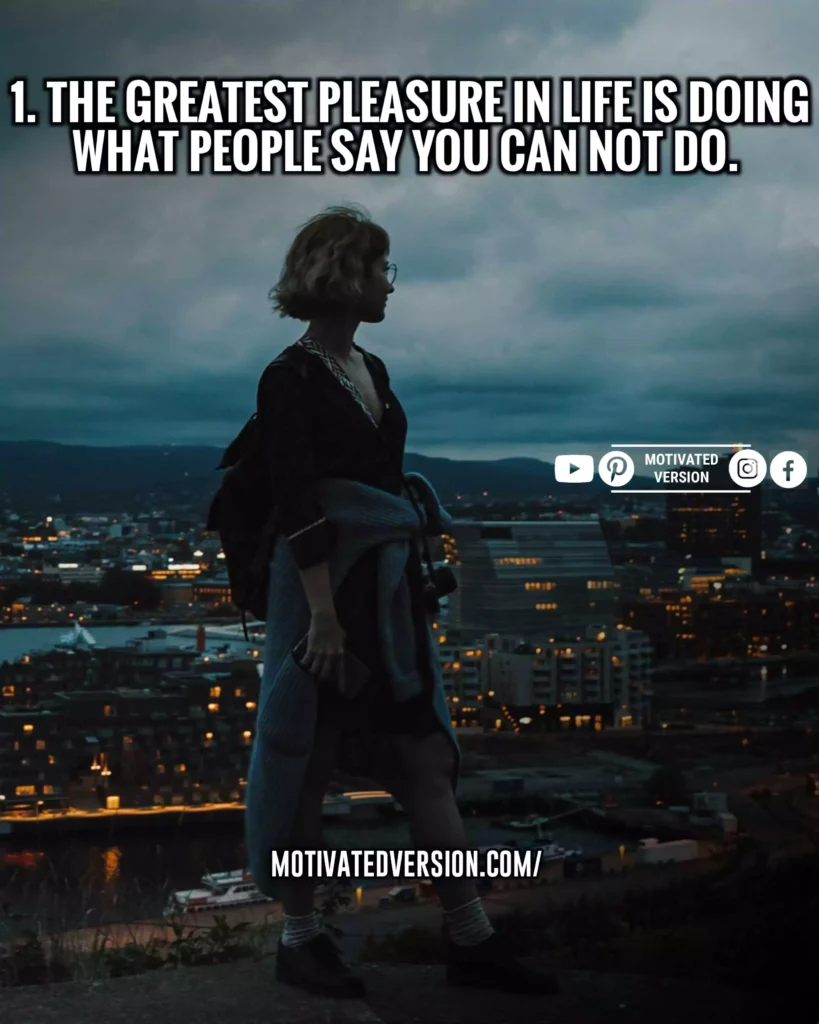 Take a futuristic look at your life when you are facing a hard time dealing with a problem in your life and people are not believing in your ability to overcome it.
Beyond all these problems, there's a reward that awaits you. It's one of the greatest pleasures in life.
Keep on going through life regardless of how hard it's.
Remember that after every night there's a bright day.
2. If you feel like giving up in life, look back at how far you've come.
To understand how powerful you are, look backward. You will remember the days you thought you would never pass, but here you are.
3. Don't quit now. A future with great days and beautiful nights is waiting for you.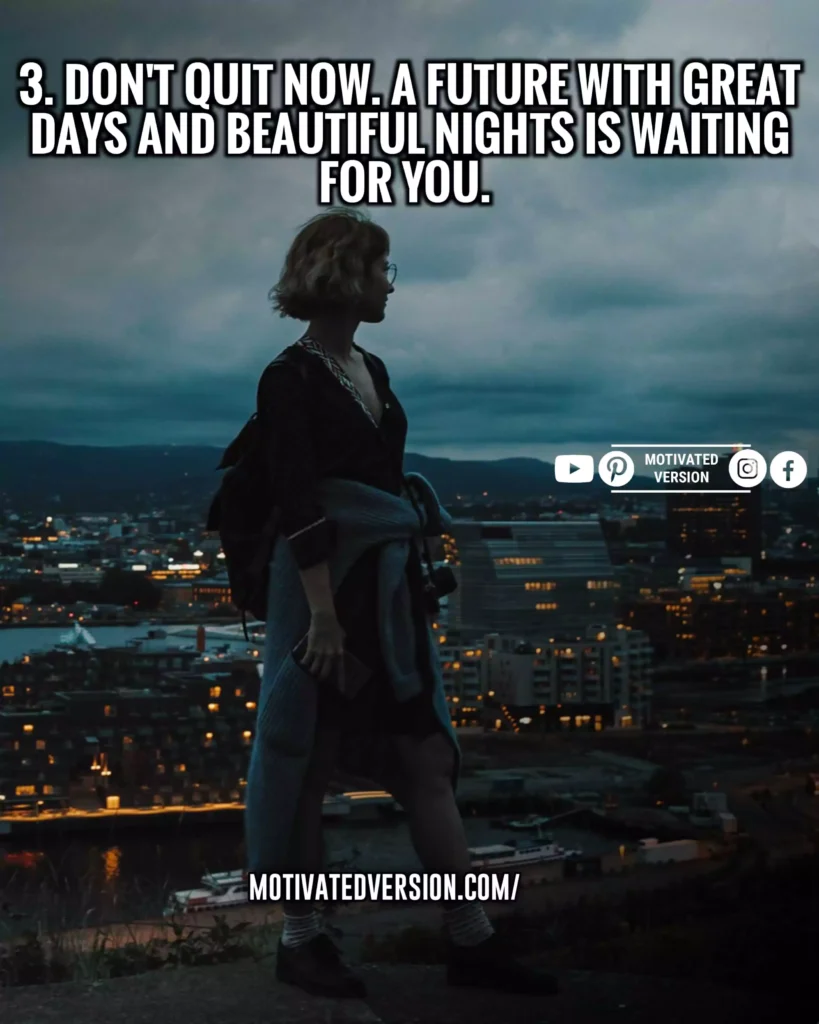 Don't ever quit in life. Beautiful days are ahead of you. But to get there; you have to keep on fighting.
You've got to get through these bad days in life to reach the great days with beautiful nights and amazing mornings.
4. You'll come out stronger surviving all the bad days.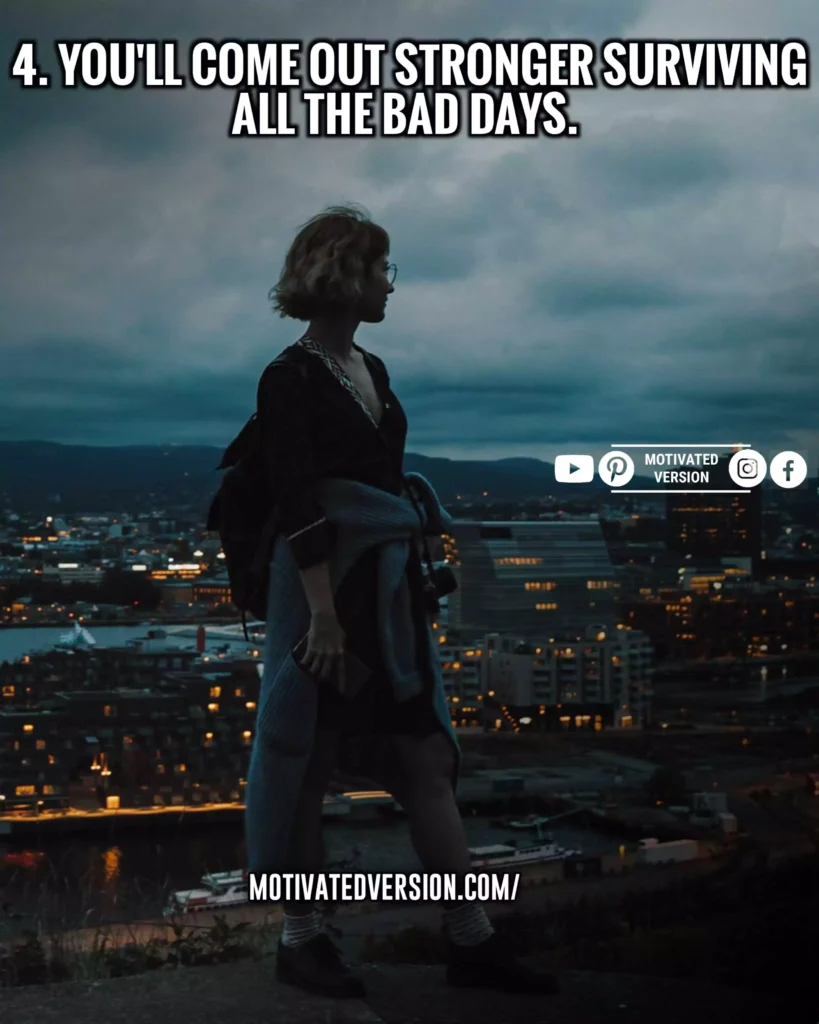 Bad days are the days that make us stronger, opposite to the good days that make us happier.
Hold on and keep on. You will survive these days.
5. Life is tough but so are you.
Life is tough and will continue to be tough, but if you are tough then it's not a problem. 
Remember that you are tough. If you are not tough, you have the potential to become tough.
6. Your life is someone's dream. Don't be ungrateful.
Sometimes you don't need a powerful motivational quote about life to motivate yourself.
You need a little reminder of how good your life is.
Don't let a single bad day make you think your life is bad. Be grateful for the good things you have in life.
7. I love it when life gets hard. It means something better is coming.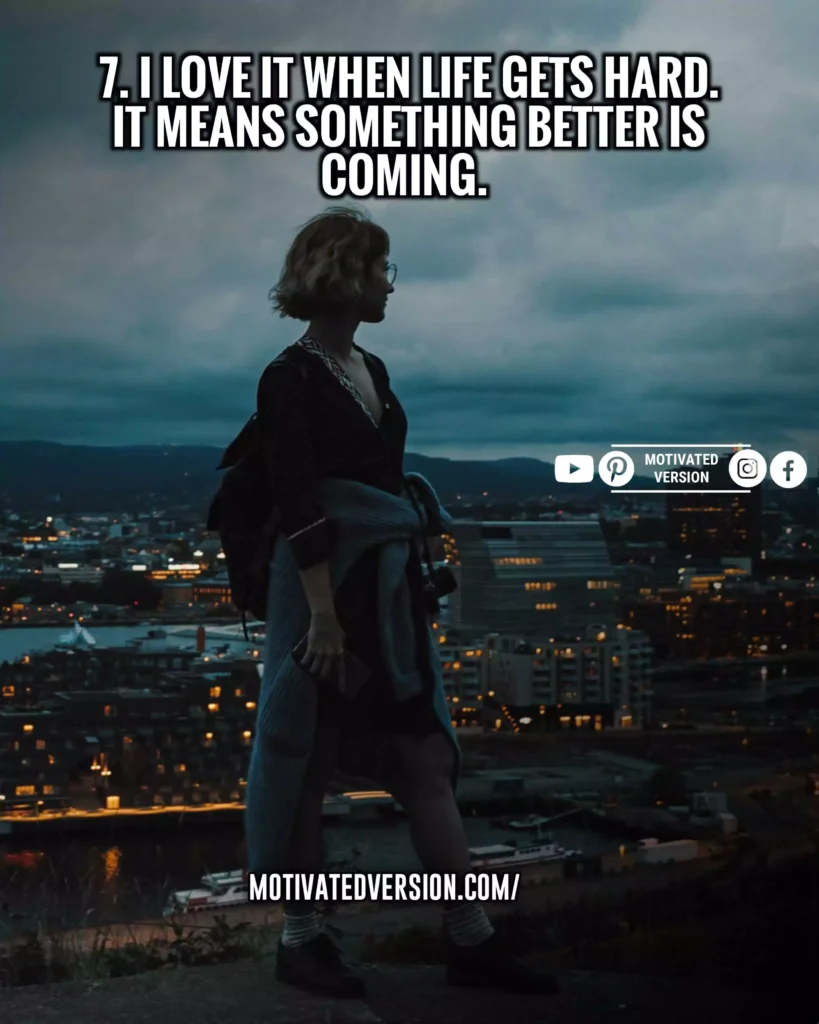 It's the bad days that give meaning to good days and feelings.
Hard days mean that something different is coming.
It's hard because it's new to you, and it will be new when its good days come.
8. Life is a one time offer, use it well.
Remember that we have limited time on earth.
So when the good days come; enjoy it to its fullest, and don't forget to follow your dreams and work on your goals.
Goals and dreams give meaning to life as it makes you a better person.
9. When we are no longer able to change a situation, we are challenged to change ourselves.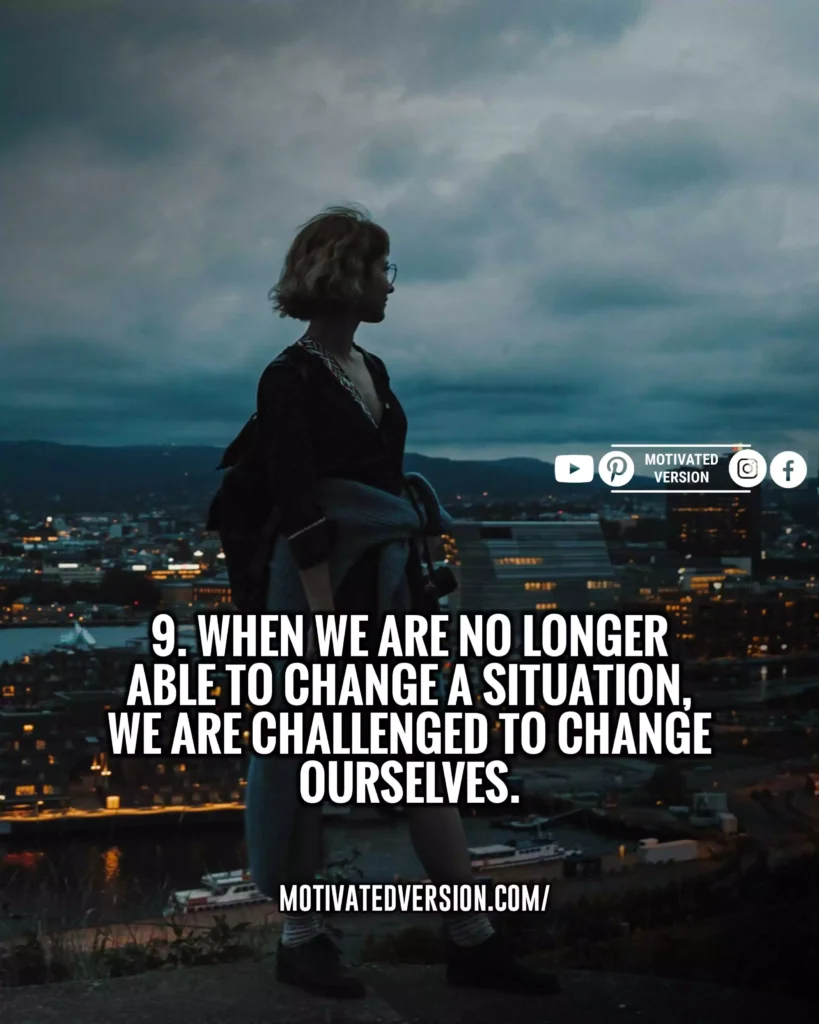 Change is necessary. With change, a better perspective, mindset, and vibe comes.
This will expand your view about the situation you are going through.
10. You were given this life because you are strong enough to live it.
I kept this quote as the last to remind everyone of his/her strength. You are strong.
Get your Guide to achieving peace of mind and Calmness and discover 99+ Unique Thoughts from the Finest Minds
DISCOVER