10 Brutally Powerful Quotes with Powerful Life Lessons I Wish I Read Sooner
Life, with its unrelenting tests and trials, is a crucible that forges us into stronger, wiser beings.
Yet, as we journey through its tumultuous terrain, there are moments when we yearn for guidance.
Sage advice could have lightened the load, fortified our resolve, and sharpened our perspective.
For those who seek strength and wisdom in the face of life's challenges.
This article is a poignant exploration of ten brutally powerful quotes, each harboring a life-altering lesson.
These are not just words; they are the distilled experiences of individuals who have confronted adversity head-on,
emerging with insights that can transform your life.
These are not just quotes; they are the mentors you never had,
offering a roadmap to navigate life's complexities and emerge victorious.
Join us as we delve into these brutally powerful quotes, and may they become your sources of strength and wisdom.
Here are the 10 Brutally Powerful Quotes with Powerful Life Lessons I Wish I Read Sooner:
1. Be a player in life who runs for the goals, not a referee who looks for faults.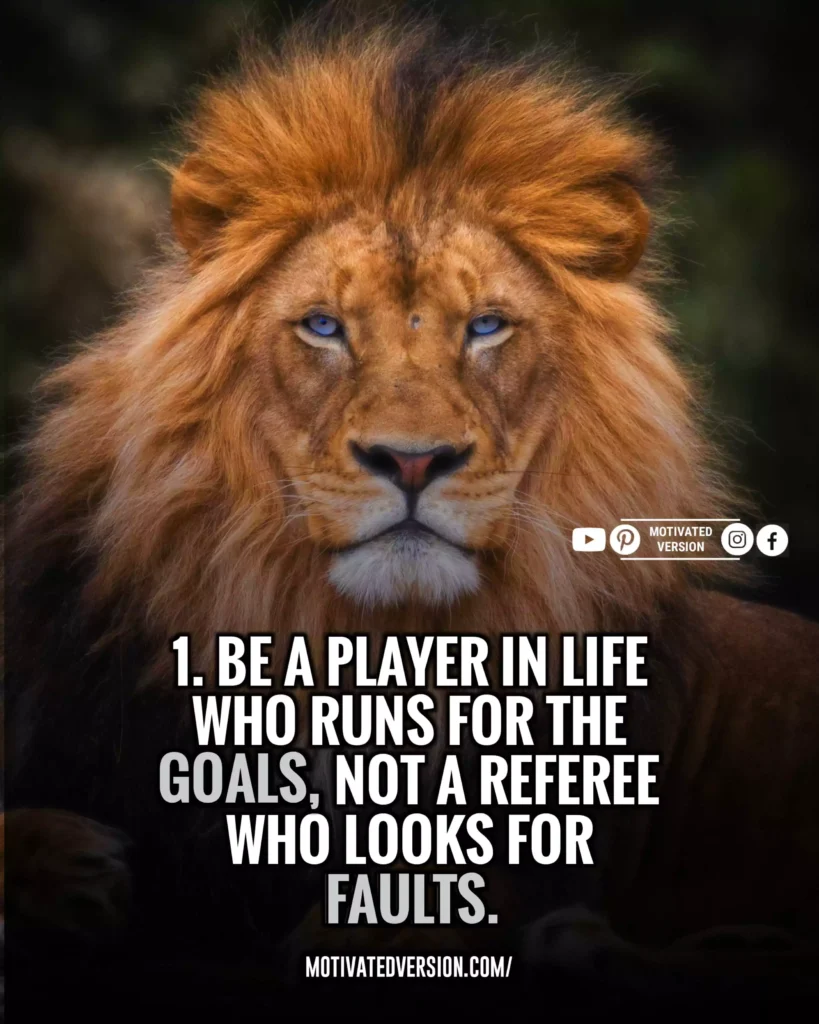 We think more about what we focus on.
If you focus on goals, you will think more about goals in your life.
Thoughts can turn into actions. Focus on the positive things in your life, you will get further in life.
2. You can't always have a good day. But you can always face a bad day with a good attitude.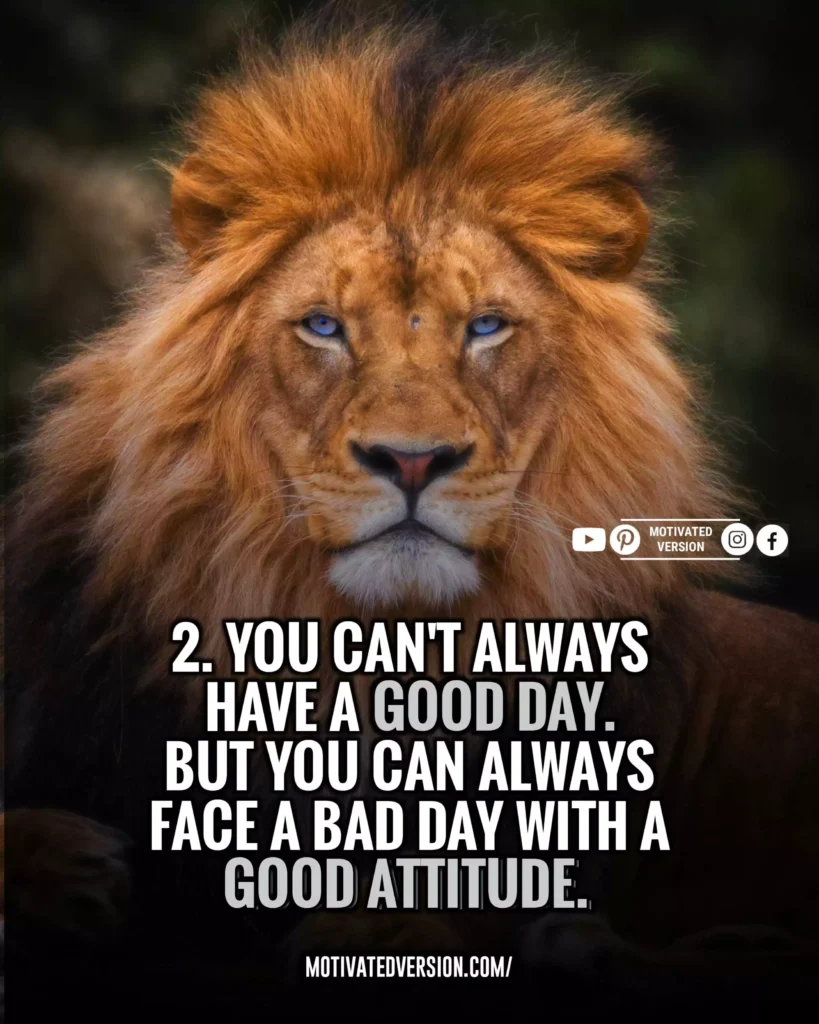 Bad days in life are inevitable. You've got to accept this fact.
You can't do anything about the bad days in life because they are external factors.
But you can face these days with a good attitude because you are in control of your attitude.
3. Don't compare yourself to others because no one can play your role better than you.
Comparison can kill your motivation and lower your confidence.
If you are a person who always compares himself with others.
There will always be a person smarter, better, and more skilled than you. 
But no one can play your role better than you.
4. Worrying about how things might go wrong doesn't help things go right.
Worrying doesn't solve anything in life; it only makes things worse.
Your motivation in life will decline because of too many worries.
5. You were born to win, but to be a winner, you must plan to win, prepare to win, and expect to win.
To win in life you have to plan, prepare mentally to win, then expect to win.
You might not win on the first try, but you've got to keep a positive mindset about winning.
6. Pain doesn't just show up in our lives for no reason. It's a sign that something needs to change.
The positive thing about pain is that it will change you or change your life.
The pain made some people emotionally and mentally stronger.
Pain made some people do things they didn't know they would have done.
7. You have to fight through some dark days to earn the best days of your life.
It's not easy, but you have to keep going. Great days are ahead of you.
The dark days you are in will give meaning to the good days ahead of you.
8. The pain you feel today will be the strength you feel tomorrow.
The temporary pain you feel today will be the eternal strength you will use to overcome the hard days.
Some of the days ahead might be hard, but it won't be a problem because you will have a strong mindset.
9. I got a sad story too. But nobody really cares. So work harder.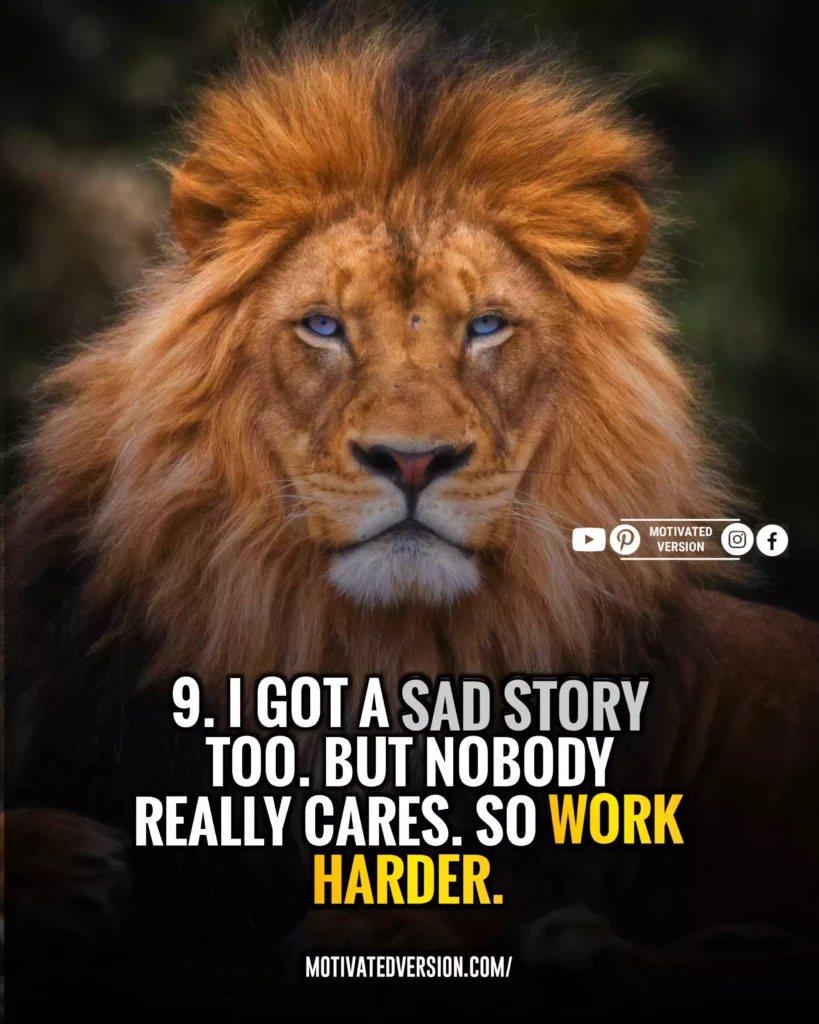 I have a sad story too, but playing the victim role to get people's sympathy or attention won't help you achieve your goals.
So work harder and smarter. Make it happen and see how people will start caring.
10. Pain is temporary, pride is forever.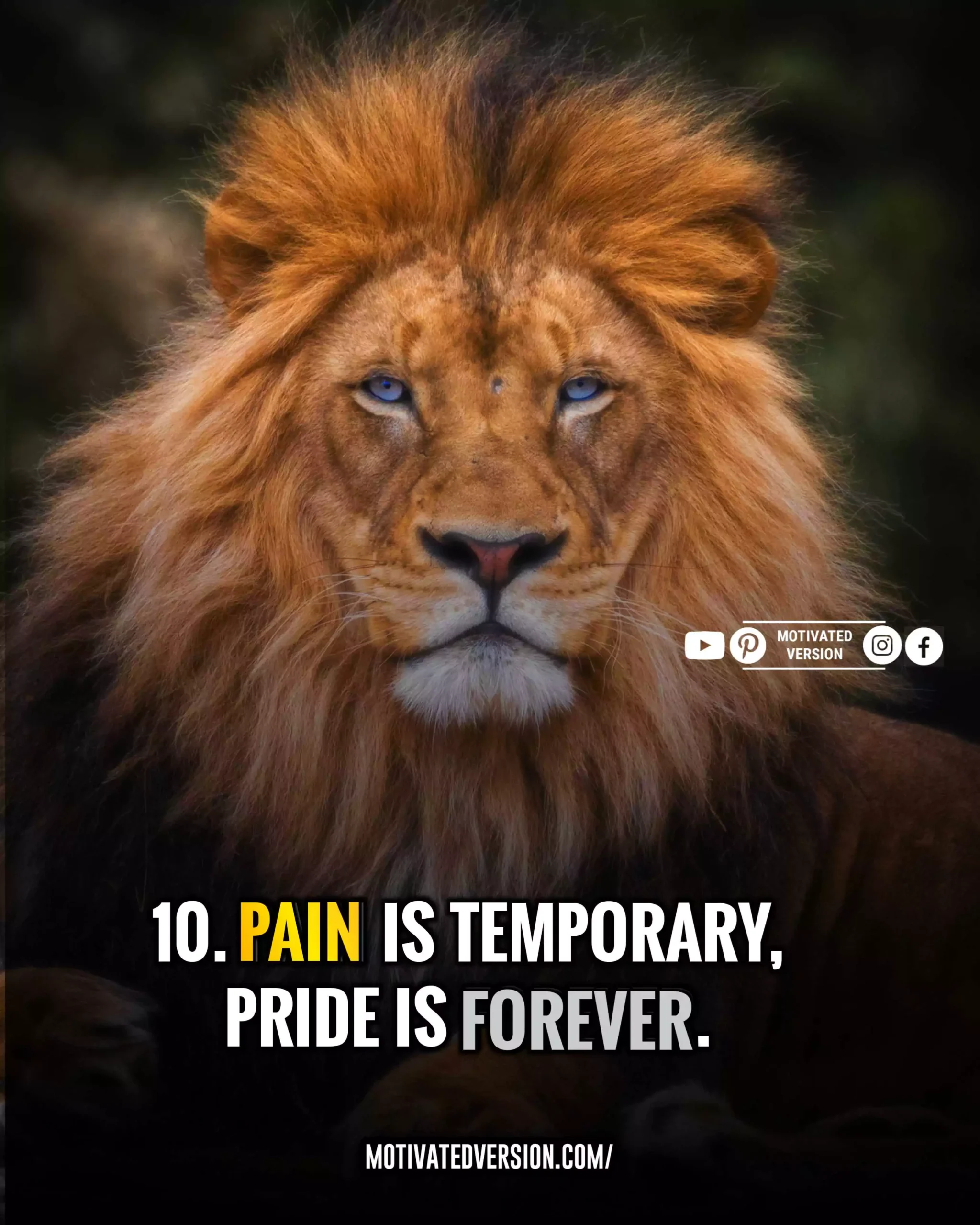 Accept the pain and be ready to be proud of yourself for achieving your goals.