10 Deep Sayings and Quotes with Eye-opening Lessons I wish I read sooner
Life often unfolds like a labyrinth of mysteries, filled with moments of both joy and uncertainty.
We navigate its twists and turns, searching for meaning and tranquility amidst the chaos.
If you've ever found yourself yearning for wisdom that transcends the fleeting demands of the world, then you're not alone.
I, too, have wandered through life's intricate pathways, seeking solace and insight.
In the quiet corners of existence, there exists a treasury of profound sayings and quotes—nuggets of wisdom
that, when discovered, resonate like a gentle whisper from a sage.
These timeless gems have the power to untangle the complexities of our minds and lead us toward a calmer, more enlightened life.
My hope is that you'll find within them the same comfort, clarity, and enlightenment that I did.
So, join me in uncovering these invaluable lessons,
and may they become your guiding stars on the voyage to a more profound and peaceful existence.
Here are the 10 Deep Sayings and Quotes with Eye-opening lessons I wish I read sooner:
1. Be proud of your scars. They remind you that you have the will to live.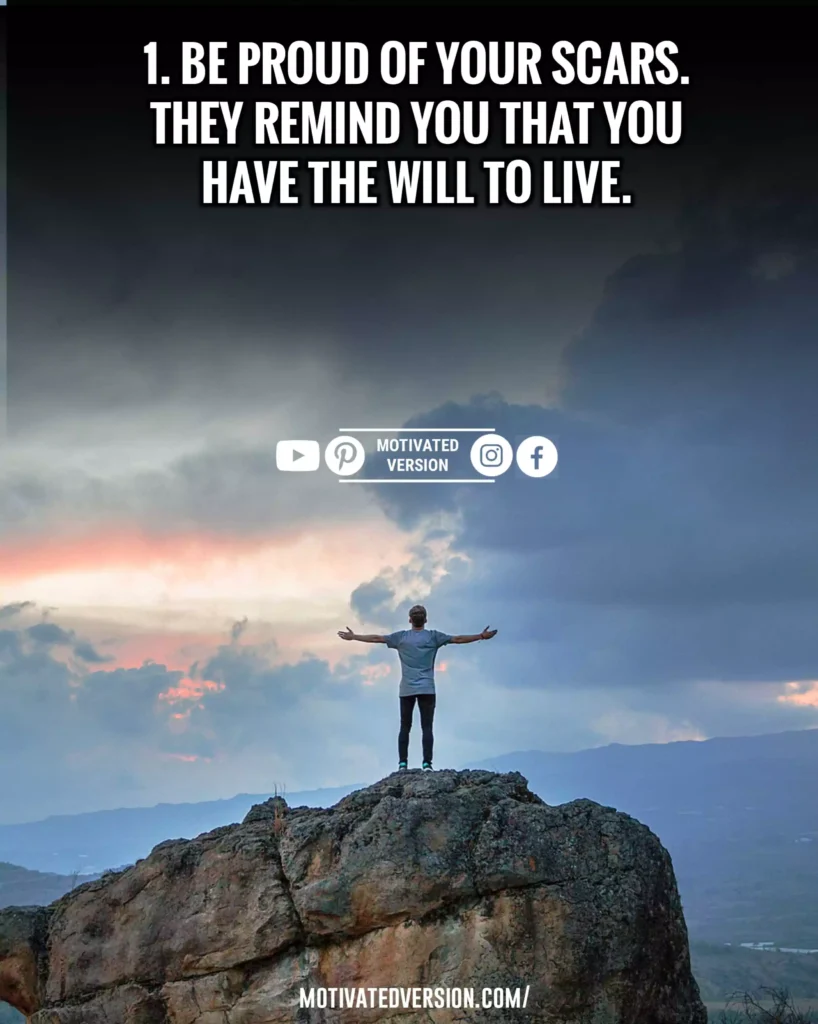 Your scars don't speak about your past, only; they speak more about your struggle, strength, and power.
The scars you have show the will to live; you have.
There's nothing stronger in this life than the will to live.
If it's weak; all of your power and potential will go for nothing.
2. You have to take risks. We will only understand the miracle of life fully when we allow the unexpected to happen.
Most people will say play it safe. I'll tell you to listen to their advice in certain situations only.
But when it comes to the things you are passionate about and desire, don't play it safe.
You will know yourself and discover your potential by doing the things you are passionate about.
When it comes to personal journey and growth; you must be the decision-maker, the thinker, and the doer.
3. Accept both compliments and criticism. It takes both sun and rain for a flower to grow.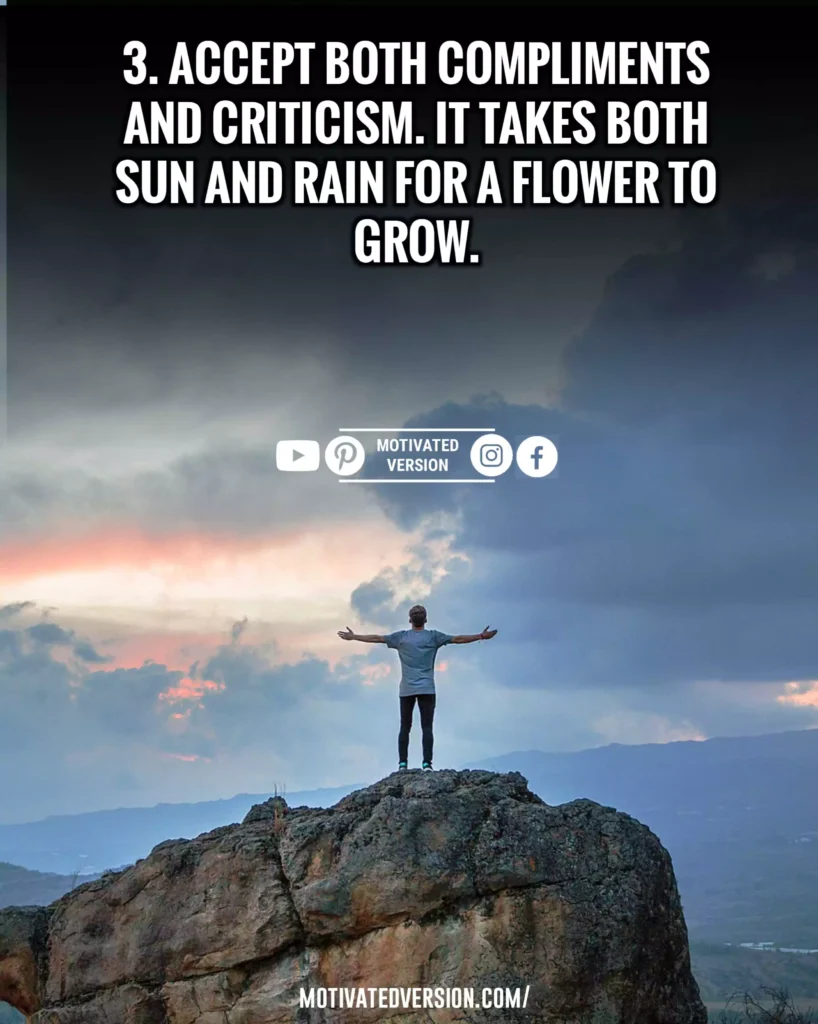 Not all criticisms are bad; some are logical and can help you spot the source of the problem in your life.
Listen to criticism and accept the ones you think are right.
Not all compliments are real; some are fake. Accept the compliments you think are real.
4. Not all storms come to disrupt your life, some come to clear your path.
Sometimes you will think you are at your best and living your best life,
but it's nothing compared to what you can do and the life you can live.
It's only after the storm has cleared your way that you understand it wasn't disrupting your life.
5. One small crack does not mean that you are broken, it means that you were put to the test and you didn't fall apart.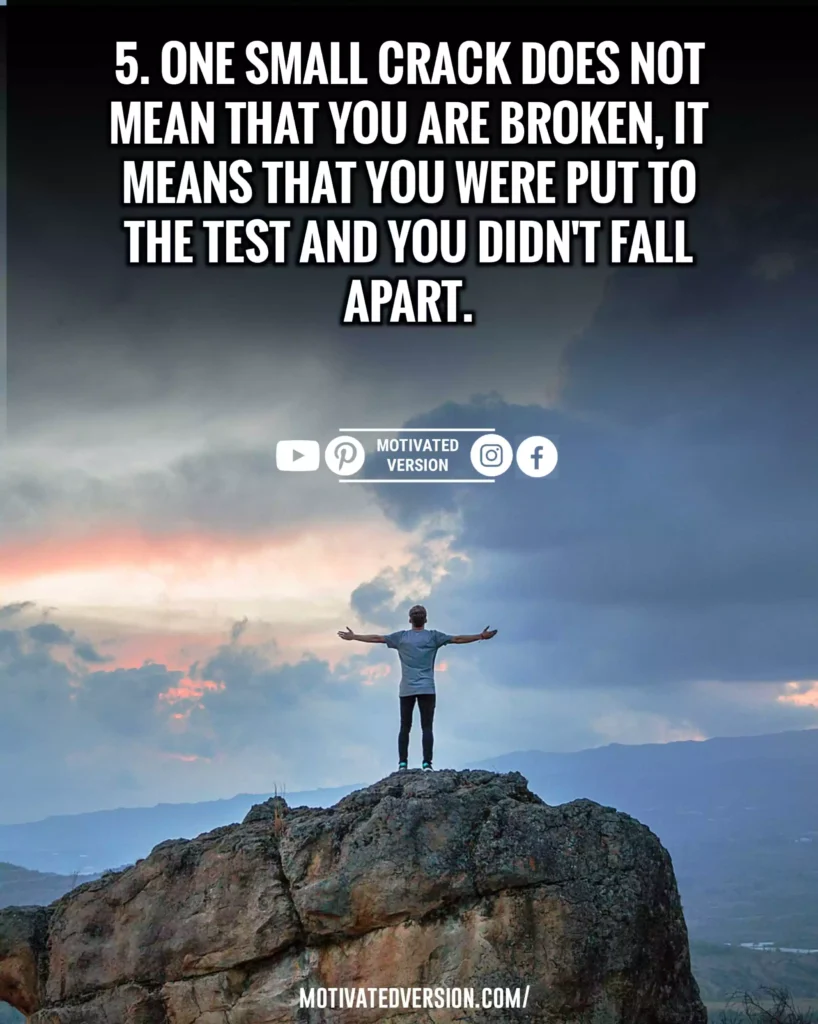 Don't let a crack make you think you have a bad life.
You were tested and you didn't fall apart. You are still holding on.
6. You need to have faith in yourself. Be brave and take risks. You don't have to have it all figured out to move forward.
Self-belief and confidence are the most important things you need in your journey.
We feel the need to figure things out before we start it, to feel safe. But when it comes to life goals and projects.
You don't need to figure it all out at once. 
Just start and have faith in yourself.
7. The past is in your head. The future is in your hands.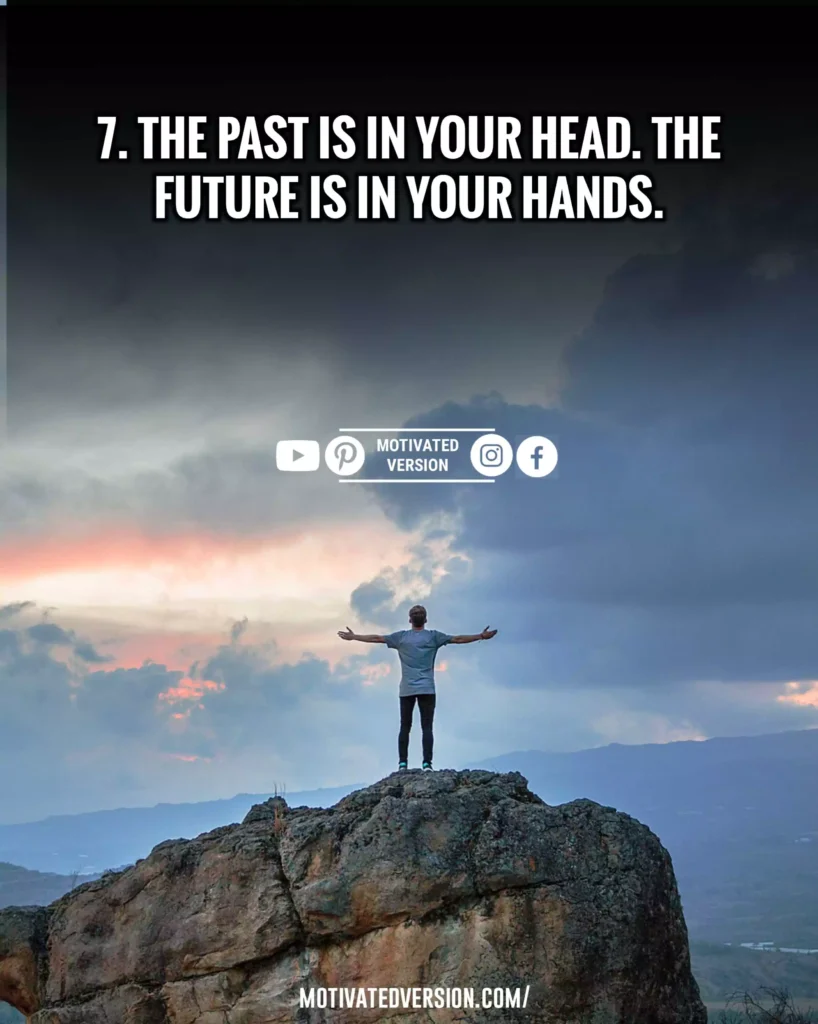 The past can not be changed, but the future can be predicted by creating it.
You can create your future by planning it, and then working on it.
Your life will not always go the way you planned, but it will be much better than the life you didn't plan.
8. Take a deep breath, it's just a bad day, not a bad life.
A bad day or moment can make you think you have a bad or the worst life.
But take a deep breath and let it go.
Think about the good days you had, the good people in your life, and how blessed you are.
9. People hate change, and that's your opportunity.
People hate change and that's what you need to use to get further.
Also, read: 10 Powerful Quotes with Life Changing Lessons you have to read in 2023
10. Good judgment comes from experience, and you get experience from bad judgment.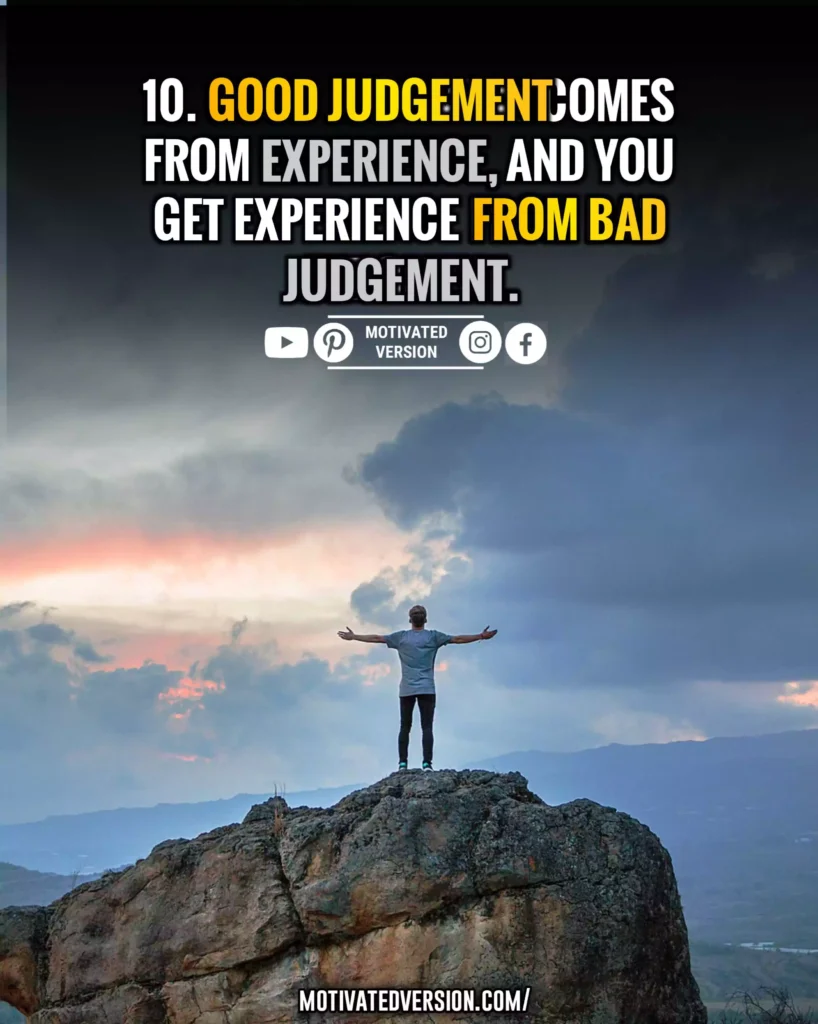 A person with experience can go further in life. But experience comes from bad decisions.