10 Impressive Quotes With Rare Lessons Often Overlooked by Most People
In the bustling tapestry of life, we often find ourselves in pursuit of wisdom and guidance,
seeking those elusive nuggets of insight that can illuminate our path.
It's no secret that the world is awash with inspiring quotes,
each promising to spark a revelation or rekindle a sense of purpose.
Yet, hidden amidst the well-trodden wisdom are lesser-known gems,
their brilliance obscured by the clamor of the commonplace.
These ten impressive quotes carry lessons that, though often missed in the daily rush,
hold the power to reshape our perceptions, stir our souls, and enrich our lives.
Here are the 10 Impressive Quotes With Rare Lessons Often Overlooked by Most People:
1. No one is perfect, not me, not you, not them. If you want to live a peaceful life, accept yourself for who you are, and respect others for who they are.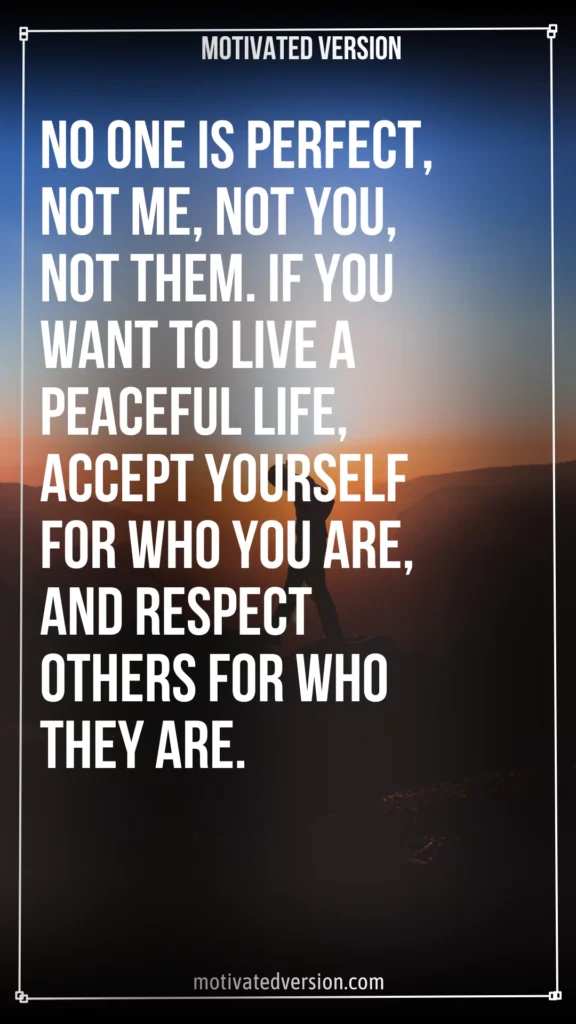 Seeking perfection in others will ultimately lead to solitude and self-loathing.
You, too, are not flawless. Our imperfections and idiosyncrasies define our uniqueness. Embrace your imperfections.
2. They're not gonna call or message you until they need you again. And when they do, let them know you are busy too. They hate that sh*t.
These individuals represent the most detrimental presence in your life.
Their friendliness becomes apparent only when they have a favor to ask.
Once they've achieved their goals, they vanish, reappearing solely when they require your assistance once more.
3. Before you choose to become friends with someone, first make them think you are poor, and if they are still around then keep them.
Exercise caution when selecting your friends, as a lack of genuine understanding can lead to devastation when adversity strikes.
It's prudent to evaluate their reliability before confiding in them.
4. I'm becoming more silent these days, I'm speaking less and less in public. But my eyes man, my eyes see everything.
The older we get, the less we speak. We learn more by observing people's behavior, actions, and words.
5. Seriously though, why would you want to hang with people who don't appreciate you, make you doubt yourself, and treat you like an afterthought? So you can fit in ?? Ridiculous. Have some self-respect and walk away. F#ck fitting in.
Why degrade yourself to appease others? It's unjust.
Learn to step away when respect is absent. It's a matter of self-respect.
6. I don't care how much a person says "I Got You" I'm gonna make Sure "I Got Me" Just in case they fold.
I once heard someone attribute it to trust issues, and I partly concur.
But consider it logically—humans can swiftly change allegiance.
Why, then, should I bestow trust so freely?
7. It's what you do in the dark that puts you in the light.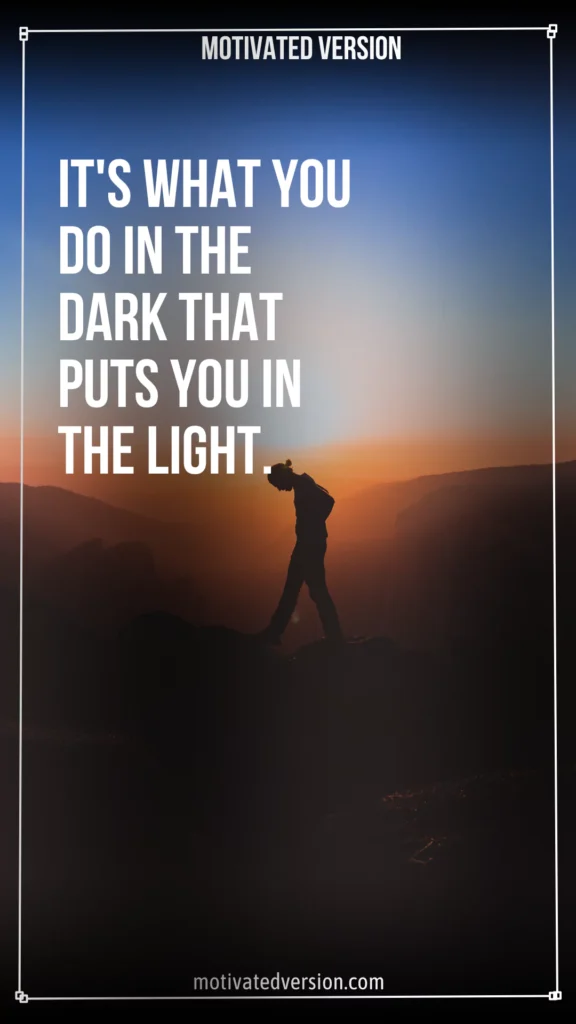 It's the work you do when no one is watching that defines you."
As a wise man once said, "Judge a man's character by what he does when no one is watching.
8. Don't be impressed by money, followers, or titles. Be impressed by kindness, humility, and generosity.
This quote reminds us that the true measure of a person's character lies not in their wealth, popularity, or status, but in their capacity for kindness, their display of humility, and their willingness to give generously.
It encourages us to shift our admiration from materialistic pursuits to the virtues that make us better human beings and create a kinder world.
9. By the time they want to fix their bond with you after they ignored you, you won't even need them anymore.
If someone chose to disregard you when you were in need, consider doing the same when they require your support.
Reserve your kindness for the deserving individuals in your life.
10. A lie doesn't become truth, wrong doesn't become right, and evil doesn't become good just because it's accepted by a majority.