10 Hard-Hitting Quotes About Life That Reveal the Truth
Envision a world where every step is a cautious dance between shadows and light
where the truths about people, events, and consequences remain veiled until it's too late.
Life often unfolds like an intricate tapestry, hiding profound truths beneath its layers.
In this labyrinth, the struggle for understanding becomes a shared journey
a silent symphony playing in the background of our collective experiences.
These hard-hitting quotes serve as beacons in the darkness, revealing the stark truths we often choose to overlook.
Blindness to these truths, whether about people's intentions,
the impact of events, or the inevitable consequences of our choices,
often leads to a cascade of regrets and resentment.
Regret becomes the bitter aftertaste of not seeing the truth until it's too late.
Resentment festers when we realize the harsh reality of situations or the true nature of people when the damage is already done.
In a world that can feel both deceptive and revealing,
these quotes become mirrors, reflecting the depth of our shared human experience.
and offering a chance to confront the truths that, once unveiled, may guide us toward a path of clarity and understanding.
Here are the 10 Hard-Hitting Quotes About Life That Reveal the Truth:
1. Manipulation is when they always play the victim by blaming you for reacting to their toxic behavior but never discuss their disrespect that triggered you.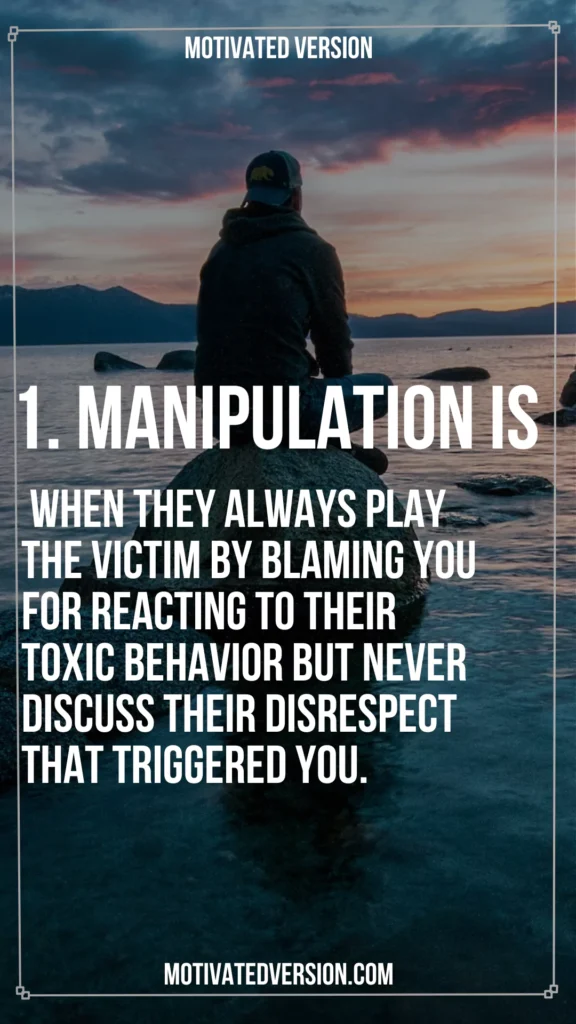 Recognize manipulation when someone constantly portrays themselves as the victim, shifting blame for your reaction to their toxic behavior.
They conveniently avoid discussing the disrespect that provoked your response.
2. Their effort will show you the position they want in your life. Not their words, promises, or intentions…their effort.
Actions speak louder than words.
The role someone desires in your life is revealed not through promises or intentions but through their consistent effort.
3. Social media has everyone rushing their goals. Remember, comparison is the thief of joy. Focus on your own lane, own pace, own race.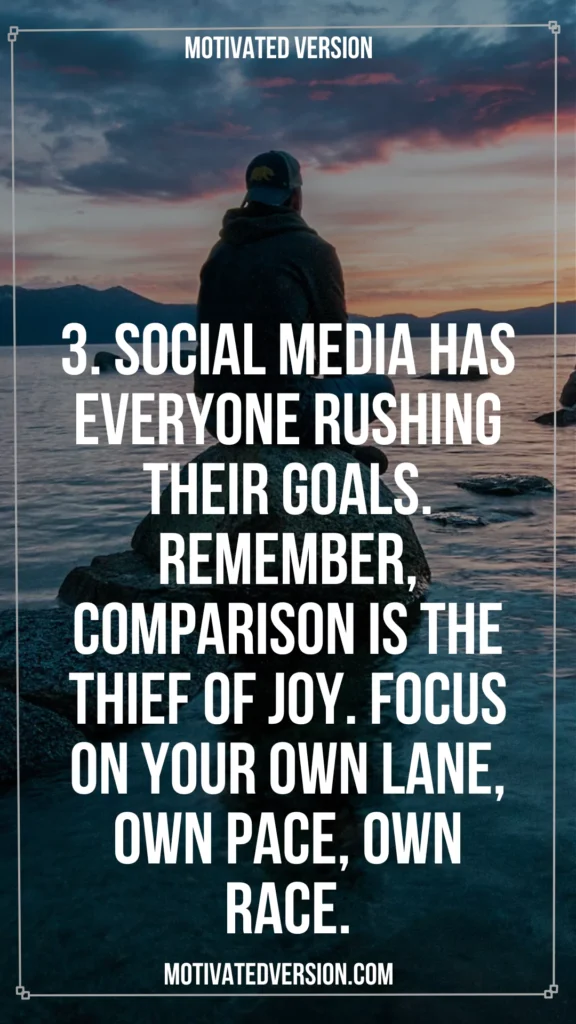 The rush fueled by social media can steal your joy through constant comparison.
Focus on your unique journey—your lane, your pace, your race.
4. Sometimes you must go to war with yourself to fix yourself.
Self-improvement demands internal battles.
At times, you must confront and overcome your own struggles to fix and better yourself.
5. When someone helps you and they're struggling too, that's not help. That's love.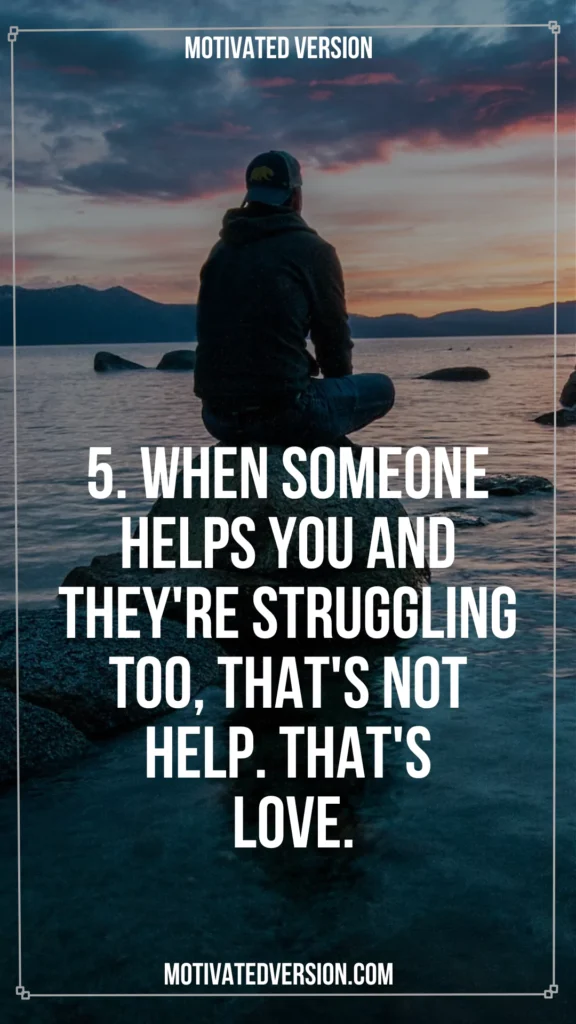 True assistance goes beyond mere help; it's an act of love when someone supports you despite facing their own challenges.
6. I needed that hurt. Crazy how pain helps you refocus.
Pain, surprisingly, can be a catalyst for refocusing.
Sometimes, the experience of hurt leads to a renewed perspective on priorities.
7. Everyone appreciates your honesty until you're honest with them. Then you're an asshole.
The paradox of honesty: while everyone values it, being truthful with others,
especially when it challenges them, may lead to a less favorable perception.
8. Nobody watches you harder than people who hate your confidence. Give them a show.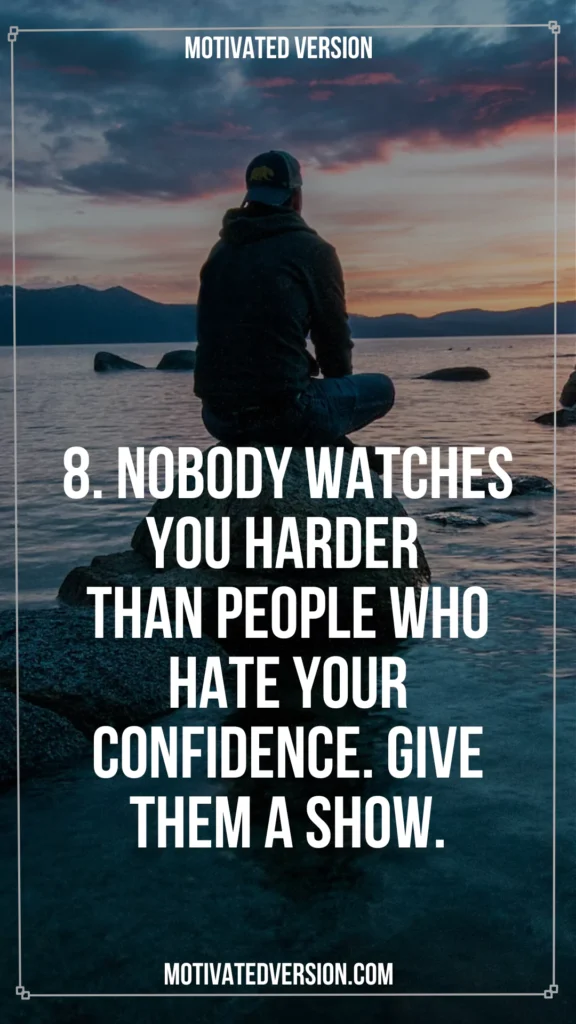 Embrace confidence, especially in the face of detractors.
Those who resent your self-assuredness are often the keenest observers—use it as an opportunity to shine.
9. Everyone wants something real until they meet someone whose real standards challenge them to be consistent, considerate, & committed.
The desire for authenticity often wavers when confronted with high standards.
Building real connections requires individuals to demonstrate consistency, consideration, and commitment.
10. In 2 years you really can be somewhere you never imagined, that's why it's so important to keep going.