10 Deep quotes that will improve your Emotional Intelligence
Emotional intelligence helps you navigate through life's difficulty smoothly and play a vital role in your success.
Emotional intelligence is the ability to recognize and understand your own emotions,
as well as those of others, and to use this understanding to guide your thoughts and actions.
By developing your emotional intelligence, you'll be able to communicate more effectively,
build stronger relationships, and make better decisions.
Each quote in this collection is carefully selected to inspire you to think deeply about your emotions and the emotions of others.
Reminding you to be mindful of your own feelings and encouraging you to practice empathy and compassion.
Each quote is designed to help you develop a more emotionally intelligent mindset.
Whether you're looking to improve your personal relationships, your professional life, or simply your overall well-being.
These 10 deep quotes are sure to leave a lasting impact on your emotional intelligence.
1. People will provoke you until they bring out your ugly side and then play the victim when you go there.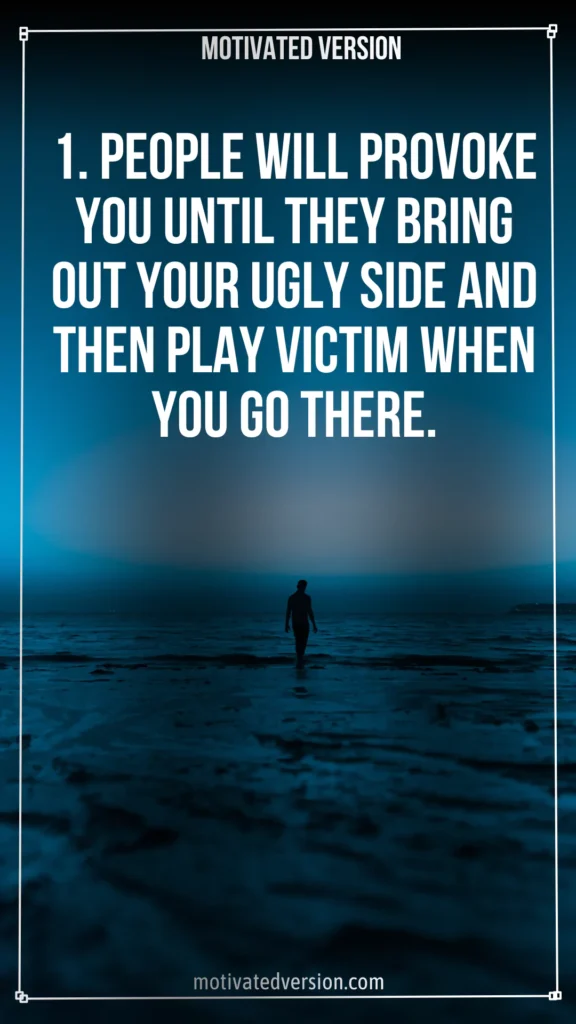 That's where you should use your emotional intelligence and overcome this type of manipulation.
If you don't control your emotions, they will be used against you in an ugly way.
2. When people fall in love with someone's flowers but not their roots, they don't know what to do when autumn comes.
When we love someone because of their looks and not for who they are, we don't know what to do when those looks fade away.
But when people are loved for who they are, love will push them to grow, learn, and become better.
3. Before you argue with someone, ask yourself, 'Is that person even mentally mature enough to grasp the concept of different perspectives?' Because if not, there's no point.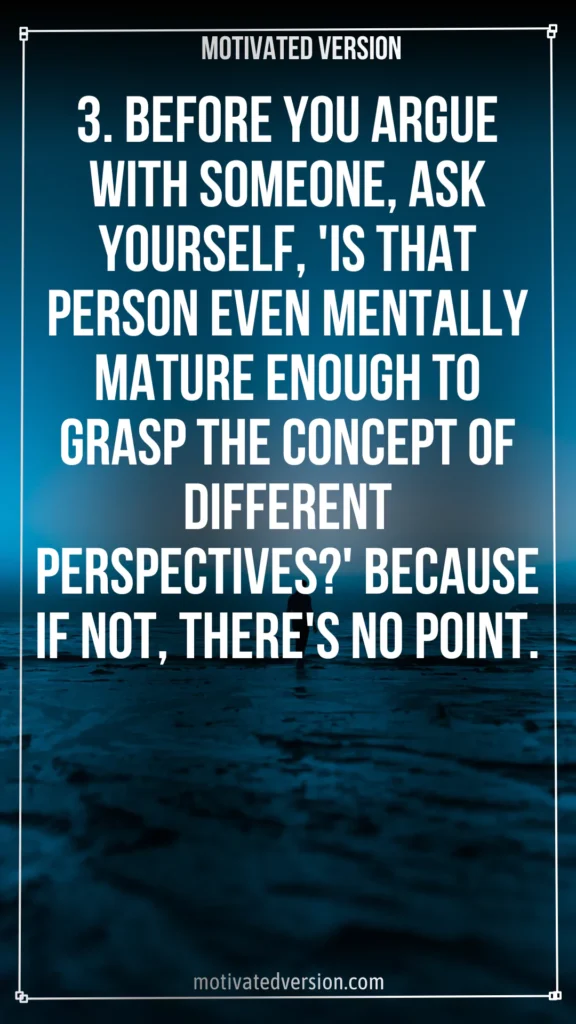 Some people are never wrong because even the wrong information they know is right to them.
Why waste your energy trying to convince a person who wouldn't grasp the concept of different perspectives?
Understand that there are people like this, and no matter how hard you try, they won't see things differently.
4. Take criticism seriously but not personally. If there is truth or merit in the criticism, try to learn from it; otherwise, let it roll right off you.
You are not always right when dealing with others. Know your blind spots and weaknesses.
There may be truth in criticism, so accept it because it can help you grow and become better.
If it's just a personal attack, let it roll off.
5. Challenges are what make life interesting, and overcoming them is what makes life meaningful.
The struggles in your life can weigh heavily on your emotions, but if you detach your emotions from them, your perspective on the situation will change.
6. To avoid disappointment, take people for what they are and not what they could be.
Navigate through life without causing additional problems for yourself.
Accept people for who they are and see them that way. If they are not your child or spouse, don't waste your valuable peace of mind.
7. The older I get, the calmer I get. Because the older you get, the more you realize that none of this sh*t even matters.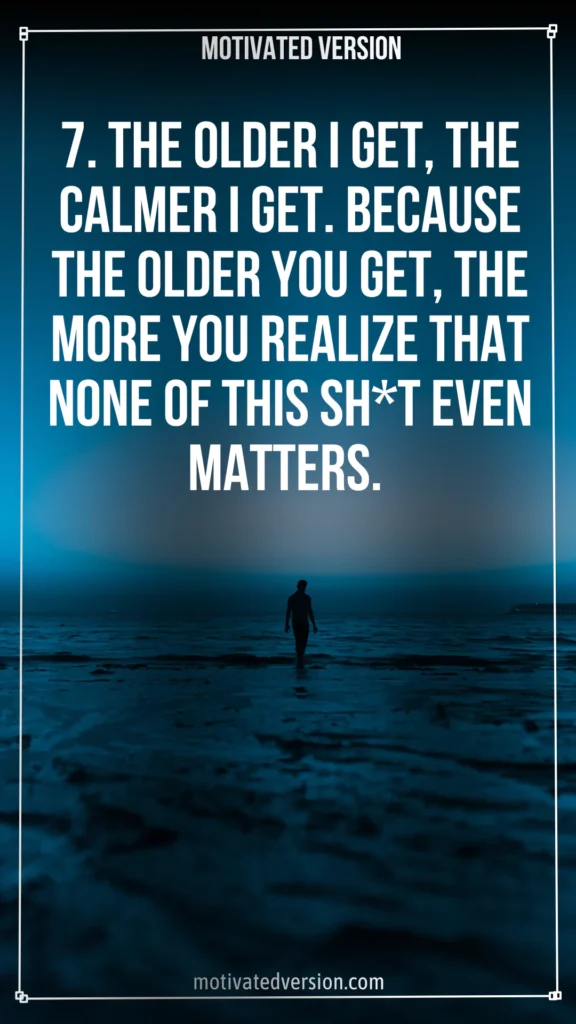 We care about many things in our adulthood.
We often dwell on the past or worry about the future
We live according to others' expectations
We try to please everyone
We care about what people think of us
The older you get, the more you realize that these things don't matter.
8. People will quit on you. You have to get up every day and make sure you don't quit on yourself.
One day, people will stop encouraging you, some will stop loving you, and others will stop supporting you.
None of these will matter if you always remind yourself that you have yourself.
9. The struggles you face are a test to see if you're truly committed to the life you say you want.
Nothing great ever comes so easily. There will be temptations, challenges, lessons, and failures.
If you want to achieve greatness in life, you have to overcome them all.
Remember that if it were easy, everyone would have done it.
10. An umbrella can't stop the rain, but it can make us stand in the rain. Confidence may not bring success, but it gives us the power to face any challenge in life.