10 Powerful Quotes that will Strengthen your Mental Resilience
We all admire mentally strong and resilient people.
People who navigate through life hardships without giving up and overcome them.
Life isn't fair, it wasn't and it won't. We find it difficult to deal with people with a victim mentality and weak mindset.
They always think the world revolves around them and think everyone should focus on them.
People aren't born with a resilient mindset, we develop and grow it.
Mental resilience is the ability to bounce back from difficult situations,
cope with stress and adversity, and maintain a positive outlook even in the face of challenges.
By developing your mental resilience, you'll be better equipped to handle
whatever life throws your way and to come out stronger on the other side.
I selected each quote in this collection to cultivate a mindset of resilience and determination in you.
Reminding you that difficulties are necessary for achieving mental resilience.
Also, by encouraging you to embrace change and uncertainty,
each quote will help you develop the mental toughness you need to overcome obstacles and achieve your goals.
Here are the 10 Powerful Quotes that will Strengthen your Mental Resilience:
1. There's never a rainbow without a little rain. Ride the storm to become more resilient and wise.
Learn to remain calm during the storm because it will end.
The best thing about surviving the storm is that you come out stronger and more resilient.
2. Be willing to walk alone many who started with you won't finish with you.
Life doesn't tell you how much time you have with someone, but it always gives you the next direction and signs for when to move on.
Be willing to walk alone because the walks you take alone make you stronger.
3. I won't go out of my way to keep someone in my life. I'm okay with losing whoever is okay with losing me.
Self-respect is everything. If someone is doing fine without me in their life, I'll be fine without them.
I can't lose myself just to keep someone. This is not my way.
4. When it hurts, observe. Life is trying to teach you something.
Life is a brilliant teacher, and if you don't learn what it's teaching you, it will repeat the same lesson again.
There's wisdom in pain.
5. Strong people break too. They just do it in silence, rebuild, and keep on moving forward.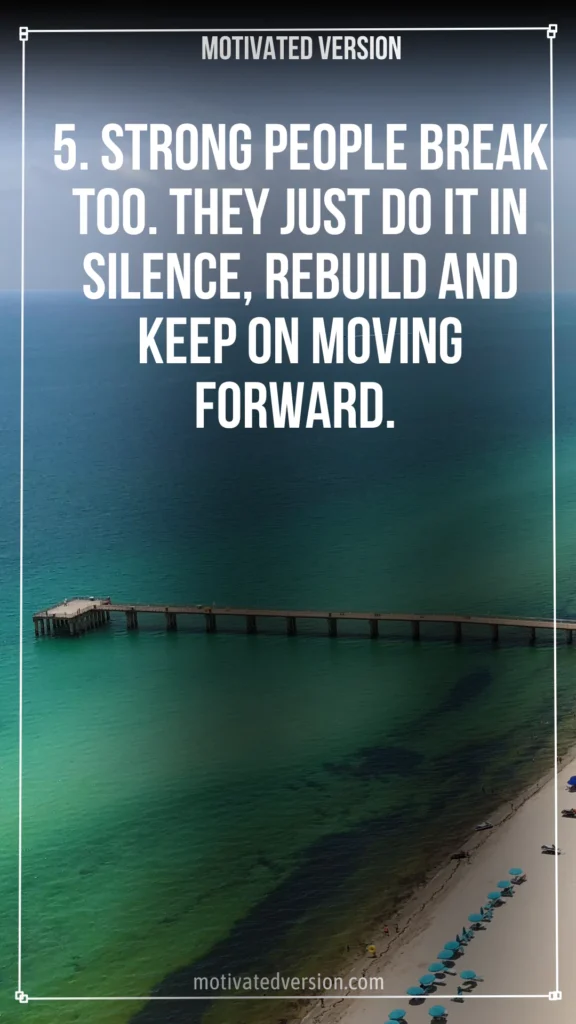 Everyone can break down or face a problem.
The only difference is that some people completely break down, while strong people rebuild and keep going.
6. Pain is temporary, pride is forever.
The pain you are going through is temporary, but the pride you feel after overcoming all your troubles is forever.
You will live knowing that you stood strong when things were really hard.
Also, read: 10 Sharp-witted quotes about People that will Sharpen your Social Intelligence
7. You must tell yourself, 'No matter how hard it is, or how hard it gets, I'm going to make it.'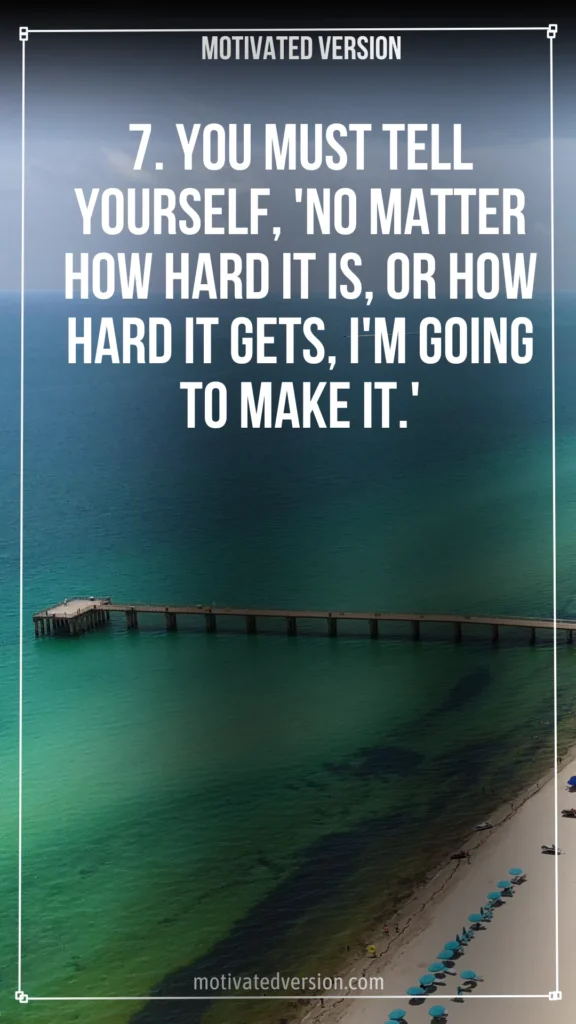 Promise yourself to stand strong through the storm; that's how you really get through it.
You have to believe in yourself and your ability to overcome any obstacle that comes your way.
Also, read: 10 Rational Quotes That Will Strengthen Your Judgements & Decision-making in Life
8. Pain makes you stronger, tears make you braver, and heartbreaks make you wiser. Thank the past for a better future.
It's through the bad days that you grow.
See your situation from a different perspective, and you will realize something new.
You don't grow through the good days; it's only through the bad ones.
Also, read: 10 Deep Quotes that will Boost your Social Intelligence and Wisdom
9. When life gives you a hundred reasons to break down and cry, show life that you have a million reasons to smile and laugh. Stay strong.
Stay strong and choose strength always. Self-confidence is attractive; wear it.
Also, read: 10 Logical Quotes that Will Improve your Critical Thinking
10. You can't always have a good day. But you can always face a bad day with a good attitude.