10 Sharp-witted Quotes about People that will Sharpen your Social Intelligence
Understanding people and their behavior is a crucial skill in today's world.
Especially in our current time, we no longer communicate in person but through the internet.
Becoming socially intelligent can you build better relationships,
communicate effectively, and navigate social situations with ease and finesse.
More importantly, it will make you smarter, avoid social manipulation, and predict people's behaviors and moves.
Each quote offers a unique perspective on human behavior and provides valuable insights into how people think and act.
From understanding the power of empathy to recognizing the importance of communication
these quotes will teach you how to become more socially aware and intelligent.
Here are the 10 Sharp-witted quotes about People that will Sharpen your Social Intelligence:
1. You are the books you read, the films you watch, the music you listen to, the people you spend time with, and the conversations you engage in. Choose wisely what you feed your mind.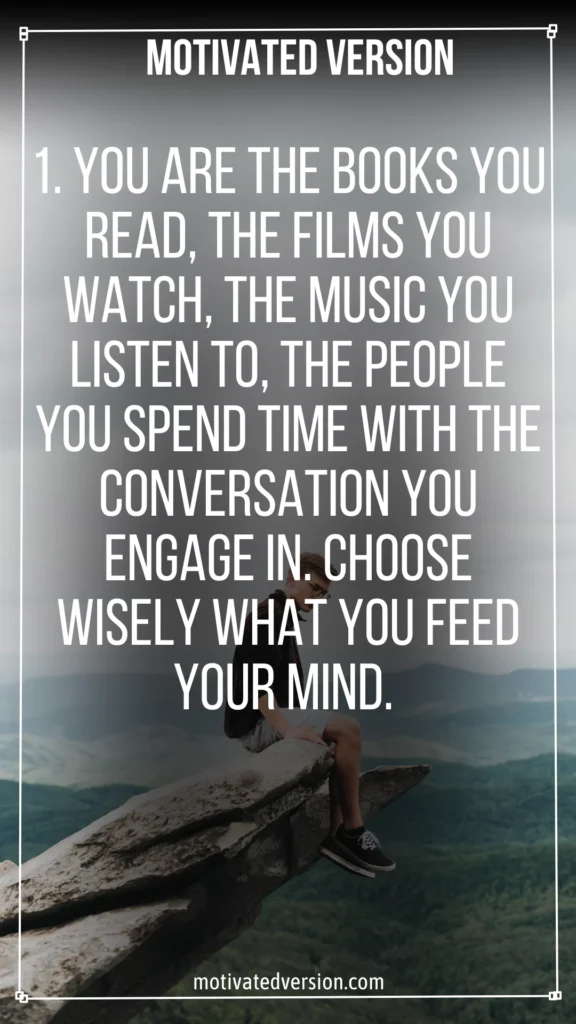 This is a reminder to be open with people but not to blindly follow what they do.
We are social animals; we meet new people and engage in conversations with them.
Be aware of what you believe in because you may believe it simply because of your community.
Feed your mind with rational ideas and engage in meaningful conversations.
2. Don't reveal your next move, they're still gossiping about the previous you.
People whose main focus is other people's lives usually have no business or goals of their own.
Don't ever reveal your next move to them. Move in silence and let your success make noise.
After that, disappear and continue working on your next move.
3. Somebody is mad at you right now because you picked peace over drama and distance over disrespect.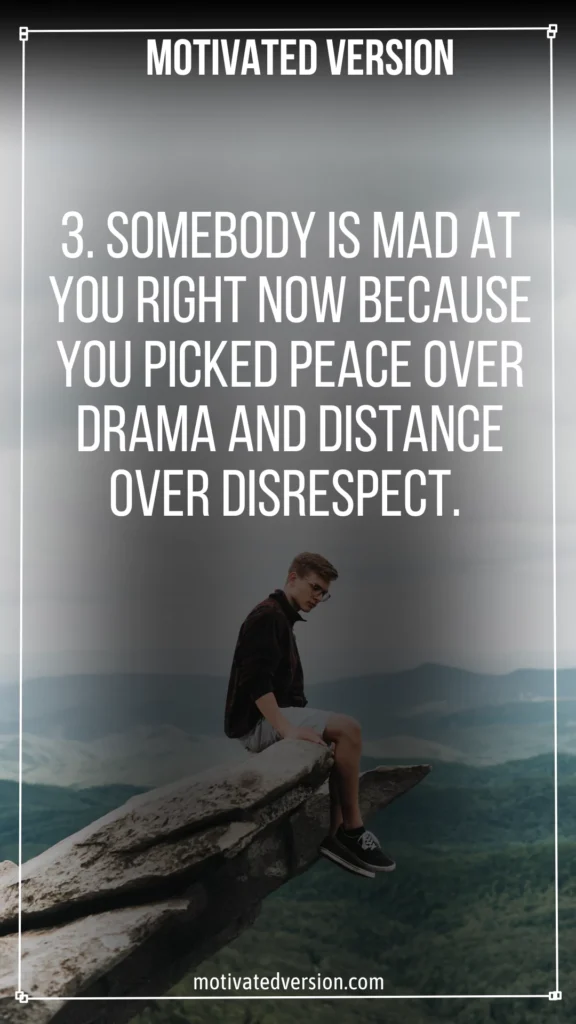 They will try to play the victim role in this situation. Don't give in to their manipulation.
Distance yourself and continue living your good life.
4. Don't waste words on people who deserve your silence.
Don't waste your words on people who believe their own lies. Starve them with silence.
What's the point of having a conversation if they always think they are right?
5. Someone you met 3 weeks ago can have better intentions than someone you met 3 years ago. Don't let time fool you!
Life is really strange. You can work with someone for a year and get less done.
Also, working with someone else who gets along with you may result in getting much more done in less than a year.
6. Take criticism seriously, but not personally. if there is truth or merit in the criticism, try to learn from it. otherwise, let it roll right off you.
A lot of people will tell you to avoid criticism, but I'll tell you to know when to accept it and when to avoid it.
Some criticisms are driven by jealousy and personal issues, so ignore them at all costs because they don't benefit you.
Accept constructive criticism because it will make you a better person.
Also, read: 10 Undeniable Harsh Quotes about Life that Speak the Truth
7. Stay away from people who only use you for their needs.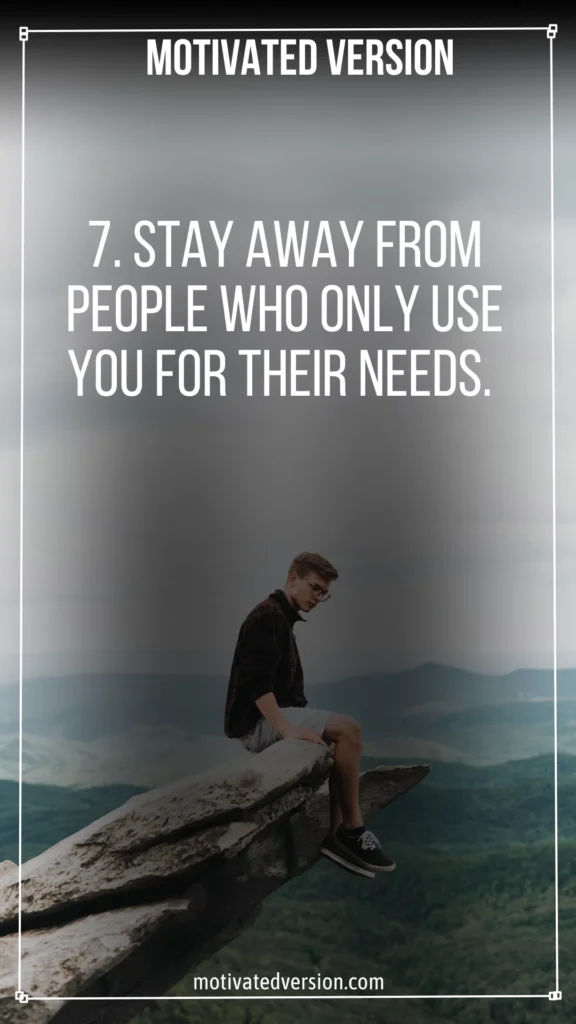 Stay away from those who only call you when they are lonely or bored because, once they are done, they will forget that you exist.
Ignore these people at all costs as they add nothing to your life but play silly games with you.
8. "NO" is not a negative word sometimes saying "NO" can save you from life's greatest pain.
Being a nice person who says yes to everything is not good; it's unhealthy. Be kind, not nice.
Also, read: 10 Powerful Quotes with Life-Changing Lessons you have to read in 2023
9. Don't fall for girls, fall for goals. girls will fall for you.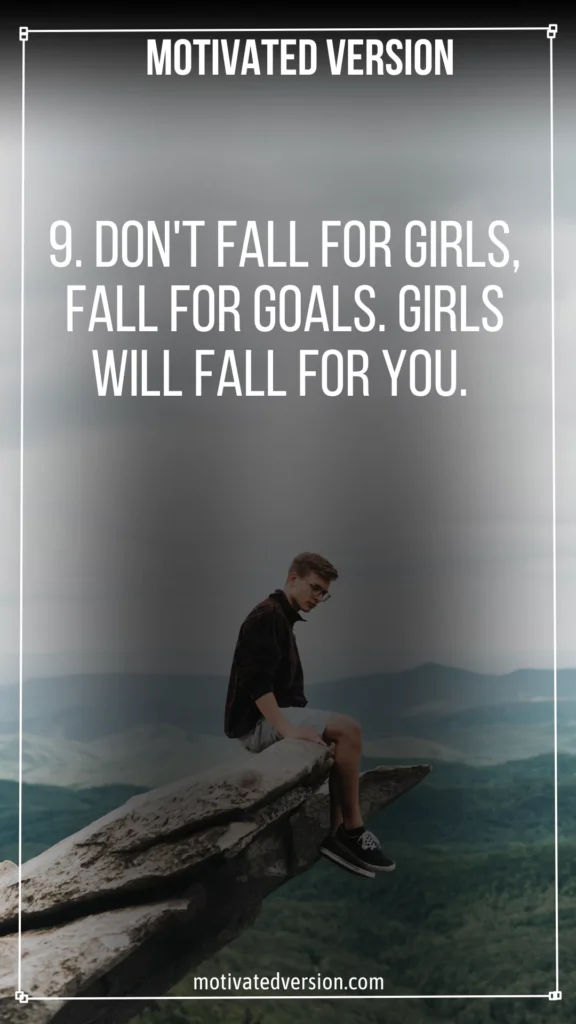 For boys whose main focus is to impress a girl, don't do that. Focus on your goals.
If you don't have any goals, create some.
Also, read: 10 Deep Sayings and Quotes with Eye-opening lessons I wish I read sooner
10. A fake friend can cause much more damage than a real enemy.
Be alert, this world isn't nice. Don't trust a friend who hangs out with a fake friend or your enemy.