10 Harsh Quotes That Reveal the Unfiltered Hidden Truths
We often believe that we comprehend the world and understand people,
but the harsh reality is that many individuals wear masks, concealing much about themselves.
Power-hungry individuals at the top often engage in various manipulative games with the public.
Their intentions are seldom noble; they simply project a generous public persona.
While there are genuinely great, generous, and noble people in this cruel world, they are exceedingly rare.
Changing the inherent cruelty deeply entrenched in this world may seem impossible,
but you can cease being naive to the occurrences around you in order to avoid manipulation.
As we delve deeper into the realm of unfiltered hidden truths, we encounter harsh quotes that reveal them.
You may already be familiar with some of these truths, but these quotes will undoubtedly awaken you to others.
Here are the 10 Harsh Quotes That Reveal The Unfiltered Hidden Truth:
1. Success hugs you in private. Failure slaps you in public. That's life.
When you fail, you will find everyone criticizing you. People who don't know you will form opinions about you.
The bad news about you spreads faster than the good news.
Your success will also be cherished, but not as much as your failures.
2. A hungry stomach, an empty pocket, and a broken heart can teach the best lessons of life.
One of the harsh truths about life is that we learn our best lessons from painful days.
Pain is inevitable, and we all go through dark phases in life, but it's only during these phases that we grow stronger.
3. Stop texting first and see how many dead plants you've been watering.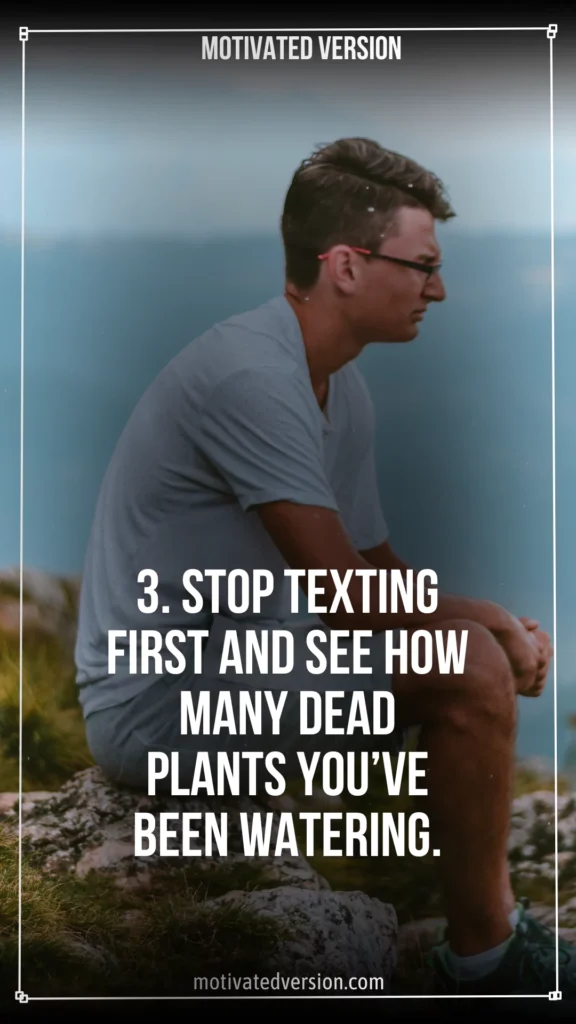 Some people truly don't care about you; it's just you trying to make a one-sided relationship work.
The problem is that a lot of manipulation occurs in one-sided relationships.
4. Everybody wants your spot until they see the work it takes to be in that position.
People don't understand the weight you carry until they experience it themselves. You bear your burden without complaint due to your strong character, a quality they can't relate to.
5. Some roads you need to take alone: no friends, no family, no partner. Just you.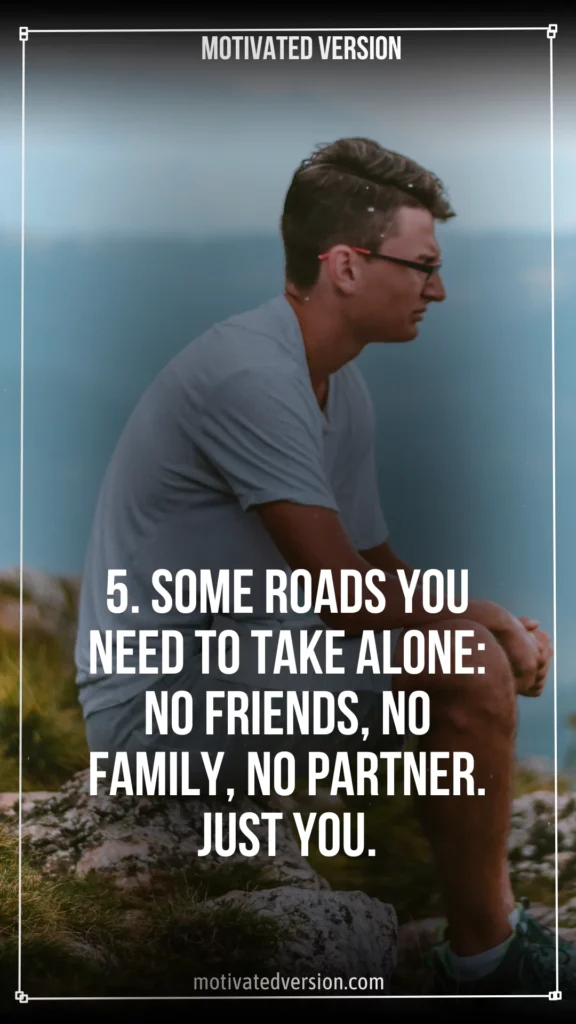 I agree that we are social animals who need companionship.
However, when it comes to self-discovery, you must walk alone.
You are the only one who truly knows yourself better than anyone else.
Your journey of self-awareness is immensely important; choose that path.
6. The truth hurts but it's better than living a lie.
You can't avoid the pain forever to protect your feelings. Avoiding the pain only makes it harder to deal with later on.
It's better to accept the harsh truth and be free than to live a lie.
7. The only people who get upset when you set boundaries are the ones who benefit from you not having any.
People who use you become upset when you establish boundaries because they no longer have the same level of access they had before.
Be cautious, as they might attempt to make you feel guilty after you've set those boundaries.
8. Don't share everything with anyone; you might be educating an enemy.
No matter how much you trust someone, never tell them everything.
Understand that people change, and their loyalty often aligns with their interests.
When they change, they may use the information you shared with them against you.
9. Society has become so fake that the truth actually bothers people.
When the truth hurts, a lie seems like a remedy. Our society often lives by this philosophy, where those who speak the truth are frequently silenced.
This phenomenon has become so prevalent that many people no longer desire the truth.
10. The truth is often painful, but it is better to face it than to live in denial.