10 Deep Quotes that will Boost your Social Intelligence and Wisdom
Social intelligence and wisdom are essential traits that help us navigate through life's challenges with grace and insight.
The ability to understand and interact effectively with others is a true gift
that can be cultivated through learning, experience, and reflection.
It doesn't end here. Being socially intelligent and wise can improve your judgment in life.
The ability to make a wise decision can save you from a lot of disappointments.
There are bad people that we meet that are more likely to sabotage our work and peace.
That's why your greatest asset for a peaceful life is your mind. Learn to use it well to make great decisions in life.
These quotes won't make you the wisest person on earth,
but they will develop your intelligence and make you see things differently.
Here are the 10 Deep Quotes that will Boost your Social Intelligence and Wisdom:
1. Never trust someone who has let you down more than two times. Once was a warning. Twice was a lesson, and anything more than that is simply taking advantage.
You may think that people change, but they rarely do. Don't trust and deal with that person.
Their words will be filled with lies. Take care of yourself, this world is filled with people who have many faces.
2. If people are talking behind your back, it's because you're ahead of them.
People don't talk about losers, they talk about people who have something.
You will never meet a person who has everything they want looking down on a person who has nothing.
It's always the opposite. Take pride in people talking behind, but take care.
You don't know what people who envy you can do.
3. No lesson in life comes without a cost. So when I say life taught me, you better believe I paid the price.
A wise person paid the price to acquire that wisdom, it's through a bad experience.
A successful person pays the price to attain a certain success through failure.
4. People who defend your name when you are not around are the most loyal friends you could ever get.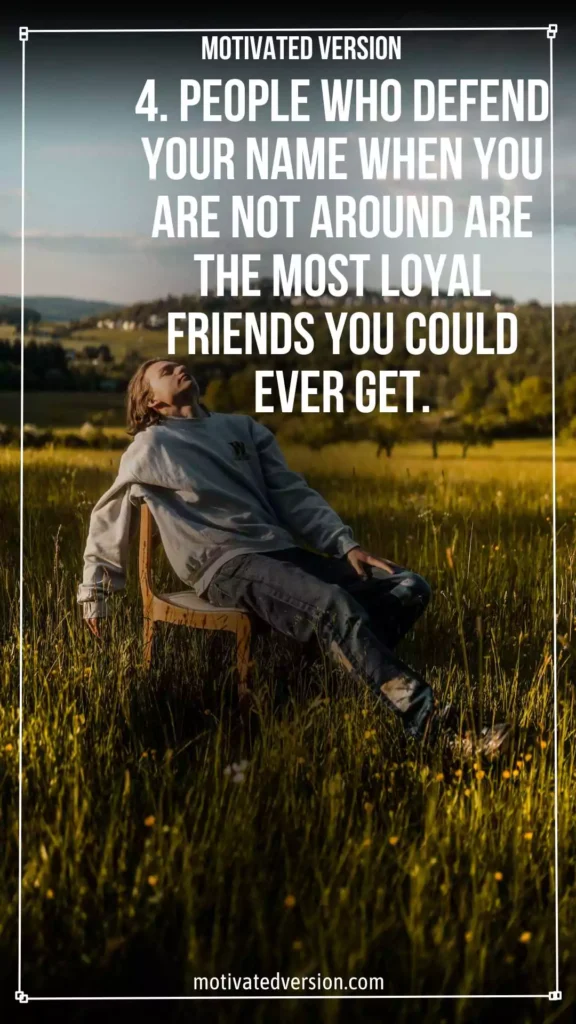 Many people are not loyal to you. That's something everyone knows, and you should know it too.
That's why it's important to keep your life private. You don't know who's wishing bad for you or who's talking bad behind your back.
But if you have that loyal friend, you'll be really stupid to lose them. Keep them, they are rare.
5. People are so jealous of you because your character carries more weight than their title.
Remember, no one becomes jealous of a loser. It's only when you have something that's precious.
Sometimes people become jealous of your character, your vibe, the way people love you, and how you carry yourself.
Don't give your attention to their silly actions. Focus on yourself.
6. No one is coming to save you, this life is 100% your responsibility.
Everyone has their own life they are trying to build. Start thinking independently and build yours too.
It's your story. It's great being independent, though it's something tough.
7. Make sure everybody in your "BOAT" is rowing and not drilling holes when you're not looking. Know your circle.
I keep reminding many people about this because it's crucial. It's always your close people who sell you out.
Know yourself and know your people.
8. A wise person once told me, "Let people do what they wanna do, so you see what they'd rather do. That'll answer all the questions you have."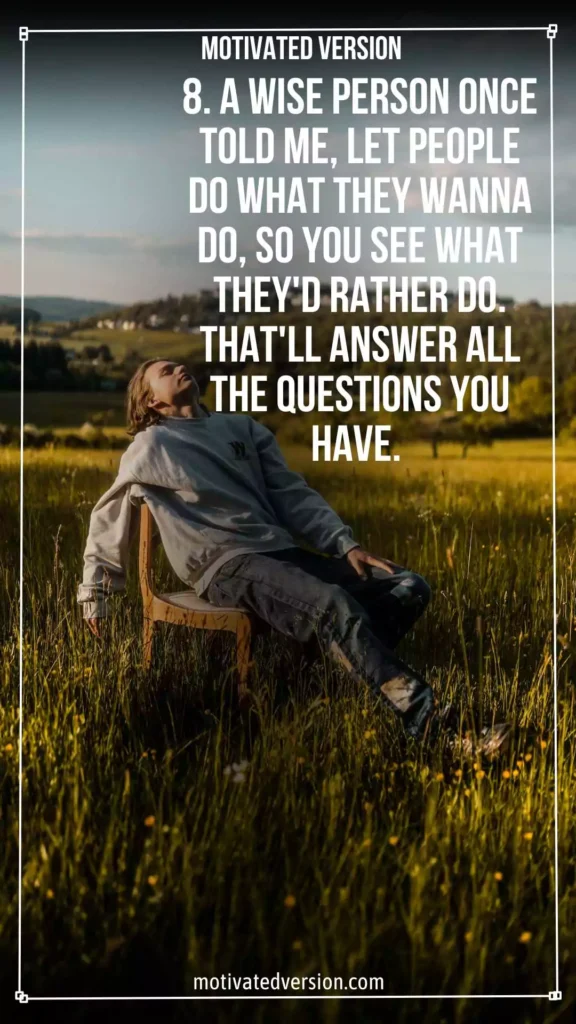 To know people closer, you have to observe them without them knowing you are observing them.
It's only in this state that they lower their guard. Understand and know who you are dealing with when they aren't wearing a mask.
9. Don't let negative and toxic people rent space in your head. Raise the rent and kick them out.
Minimize the damage done by them.
10. Never be embarrassed to struggle. There is absolutely no shame in working hard to get to where you want to be.