10 Introvert quotes That are just for introverts
Introverts are people who feel more comfortable focusing on their inner thoughts and ideas, rather than what's happening externally.
While there are a lot of misconceptions about introverts like they are shy, they can't be great leaders, etc. Introverts aren't shy; most of them just don't like drama and attention.
I've collected these 10 best introverts quotes for both introverts and extroverts. I'm an introvert too, but more likely to be seen as an extrovert because I'm socially more and engage in a lot of conversation. This is needed to become successful in today's world.
As an introvert, I had to work more on my conversation skills and social skills (I'm still improving them).
But the best thing about my Introversion is that I'm analytical, calm, and creative.
These traits gave me a unique standing among a lot of people which made me cherish, accept, and embrace my introversion (I know some introverts who shame it).
Picking these quotes wasn't hard for me. I know quotes that all introverts can relate to and the ones which are just wrong.
Here are the 10 best introvert quotes:
1. Some people think I'm unhappy, but I'm not. I just appreciate silence in a world that never stops talking.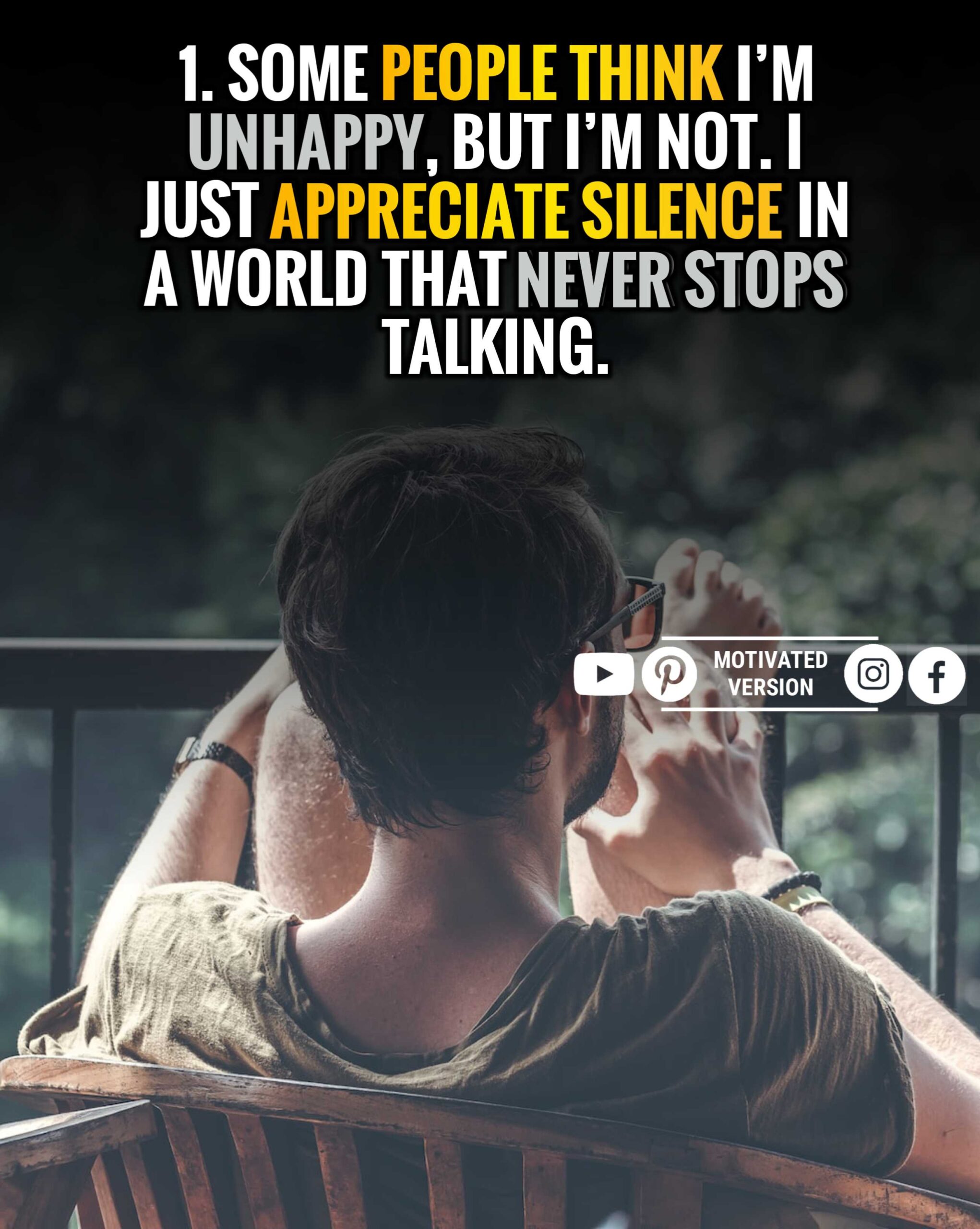 This quote is said by Keanu Reeves, well known as the popular introvert. We live in an extroverted world that never stops talking about almost everything.
To be happy means to laugh loud and let everyone know that you are happy according to most people.
But staying calm, minding your own business, and enjoying your own company means you are sad or unhappy. This is wrong.
2. Silent people have the loudest mind.
Said by Stephen Hawking. He's regarded as one of the most brilliant theoretical physicists in history.
He's introverted and for sure has one of the loudest and most brilliant minds of all time.
That's why I always encourage other introverts to embrace their introversion because it's a gift. Most introverts have deep thoughts, which is a gift not all people have.
3. I love it when people think they are going to punish me by not talking to me.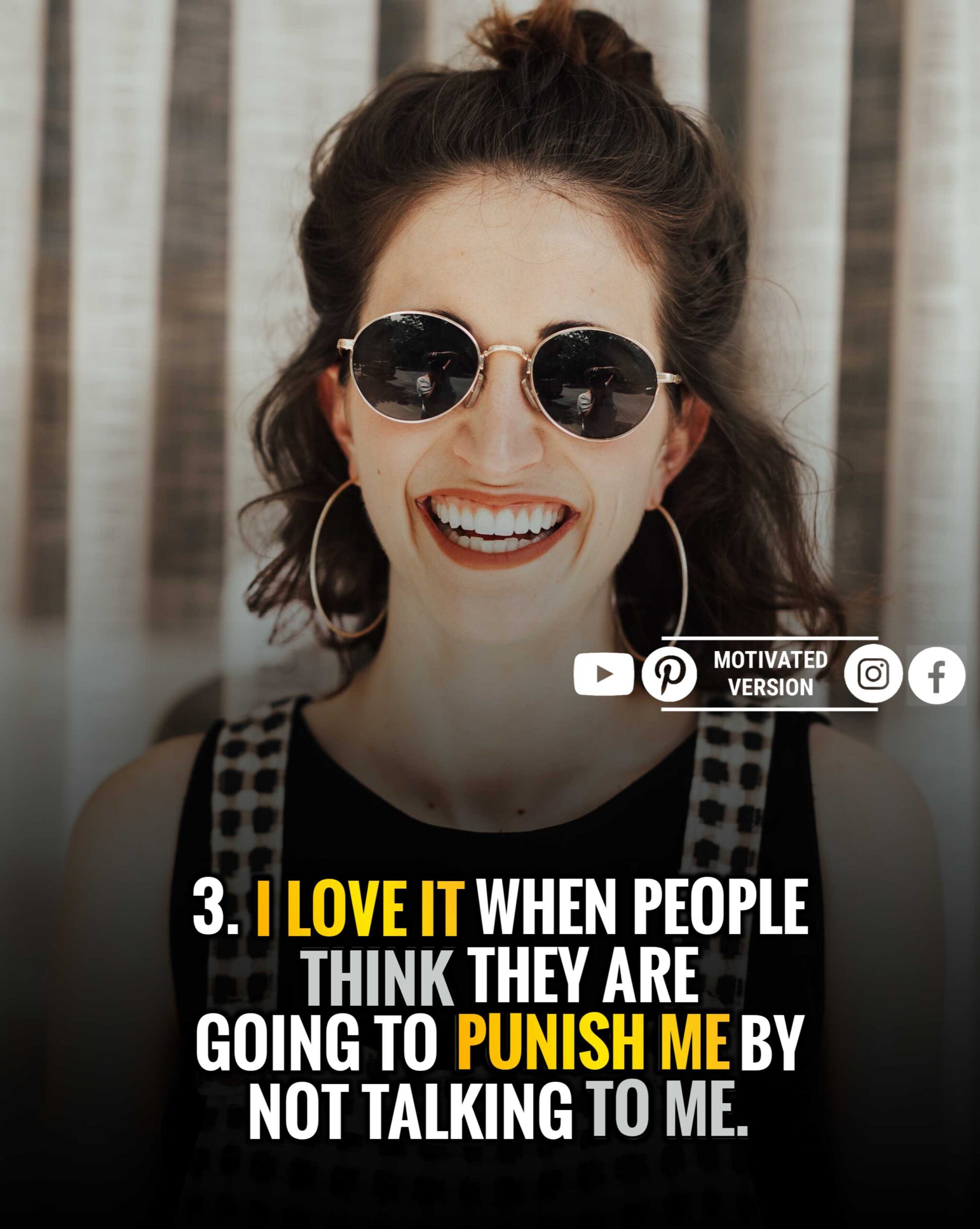 Ghosting doesn't work on me. Disappear from my life and I'll appreciate you for that.
While I'm honest and set boundaries with who I let in, I do appreciate those who don't knock on the door.
While this quote might not go with all introverts, it goes with most of them. I do understand the emotional side of introverts.
Read: 150 Greatest Motivational Quotes of All Time
4. A quiet lion is more dangerous than a barking dog.
Not all introverts are sigma, but this refers to sigma males. Sigma males are the most dangerous kind of males.
An introvert with a laser-focused mind, great vision, big goals, and a strategic plan is not an ordinary human.
Elon Musk, Gautam Adani, Bill Gates, Warren Buffett, and others… are introverts. Introverts are dangerous.
5. Some people don't understand that sitting in your own house alone in peace, eating snacks, and minding your business is f*cking priceless.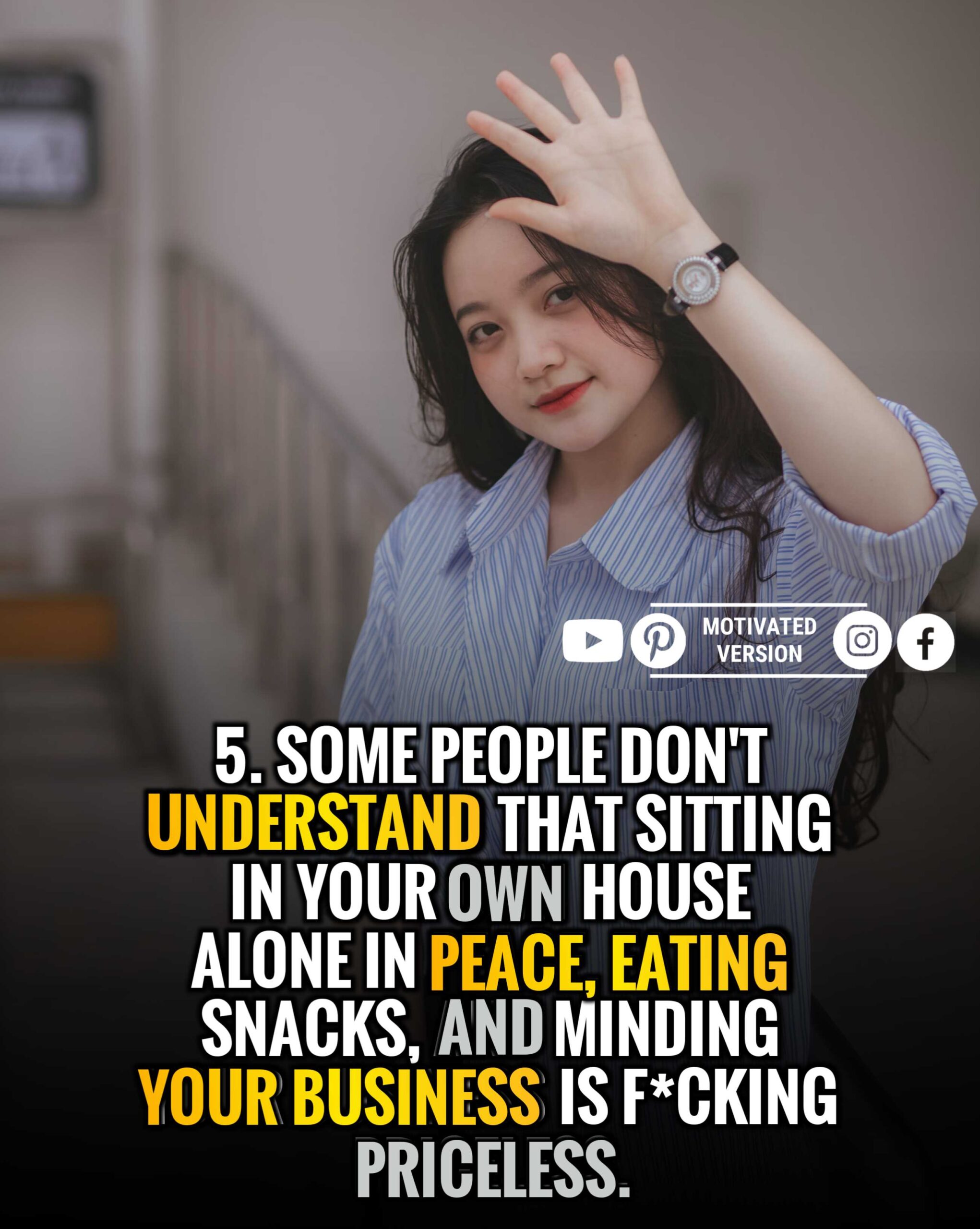 Said by Tom Hardy. This is one of the best introvert quotes I've ever read. I honestly love spending time alone in a calm environment after a long, stressful day at work.
6. Get comfortable with being alone. It will empower you.
Being alone can empower you and strengthen you. Not all people can handle it, but those who can are the strongest.
Read: 88 Greatest Attitude Quotes Of All Time
7. Quiet people are actually talkative around the right people.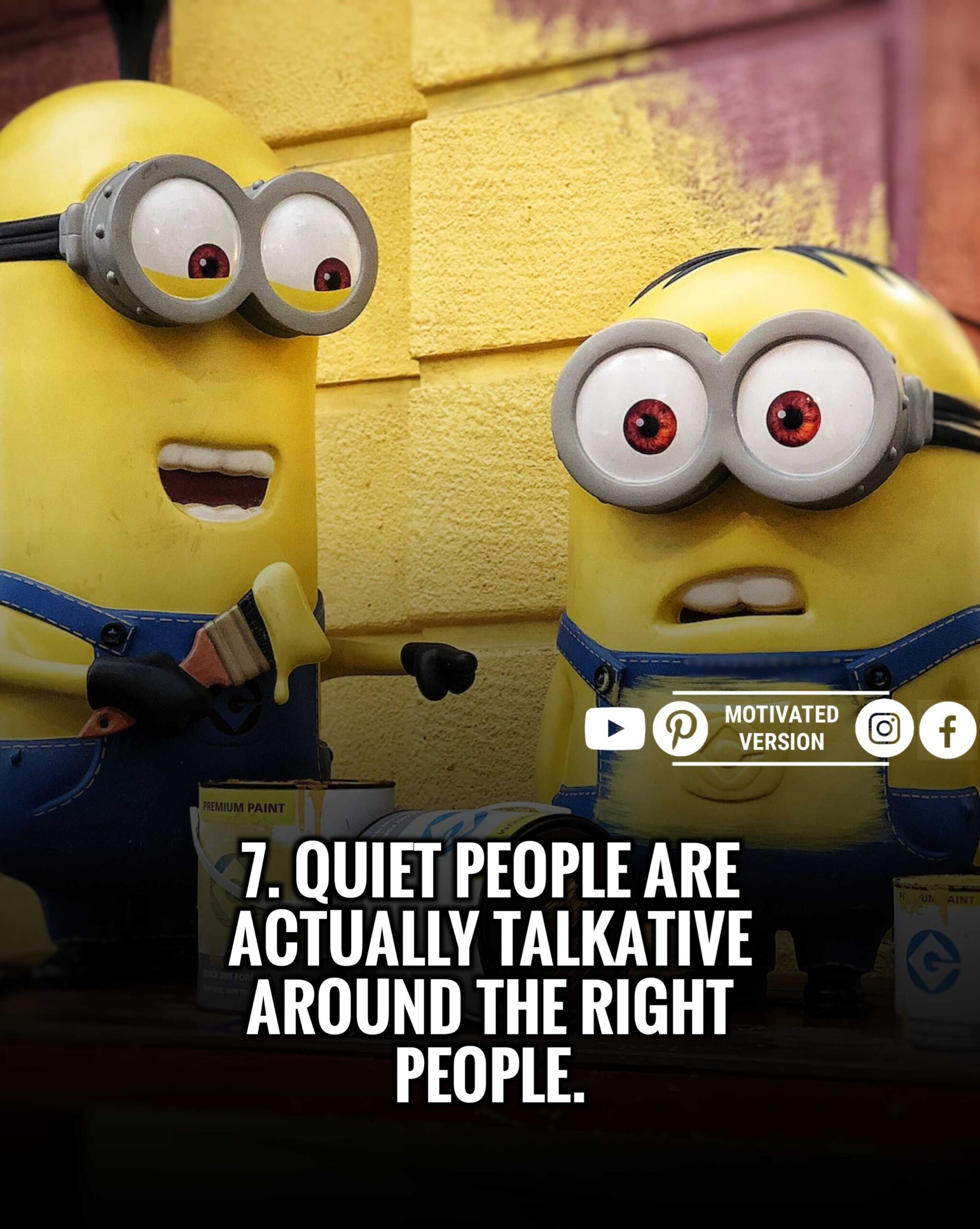 Most people think introverts are quiet, but they are talkative and I can relate to that.
Meet two introverts who are friends and see the change in the style of conversation.
They do talk a lot to close people about the things they find interesting.
Read: 68 Greatest Quotes for Men of all Time
8. Silence is better than unnecessary bullsh*t.
Drama, unnecessary ego, and mind games turn me off. I always ignore these things and move on with my life.
Read: 30 Greatest Attitude Quotes for Females
9. I hate when people ask me, "Why are you so quiet?" Because I am. That's how I function. I don't ask you, "Why are you so noisy? Why do you talk so much?" It's rude.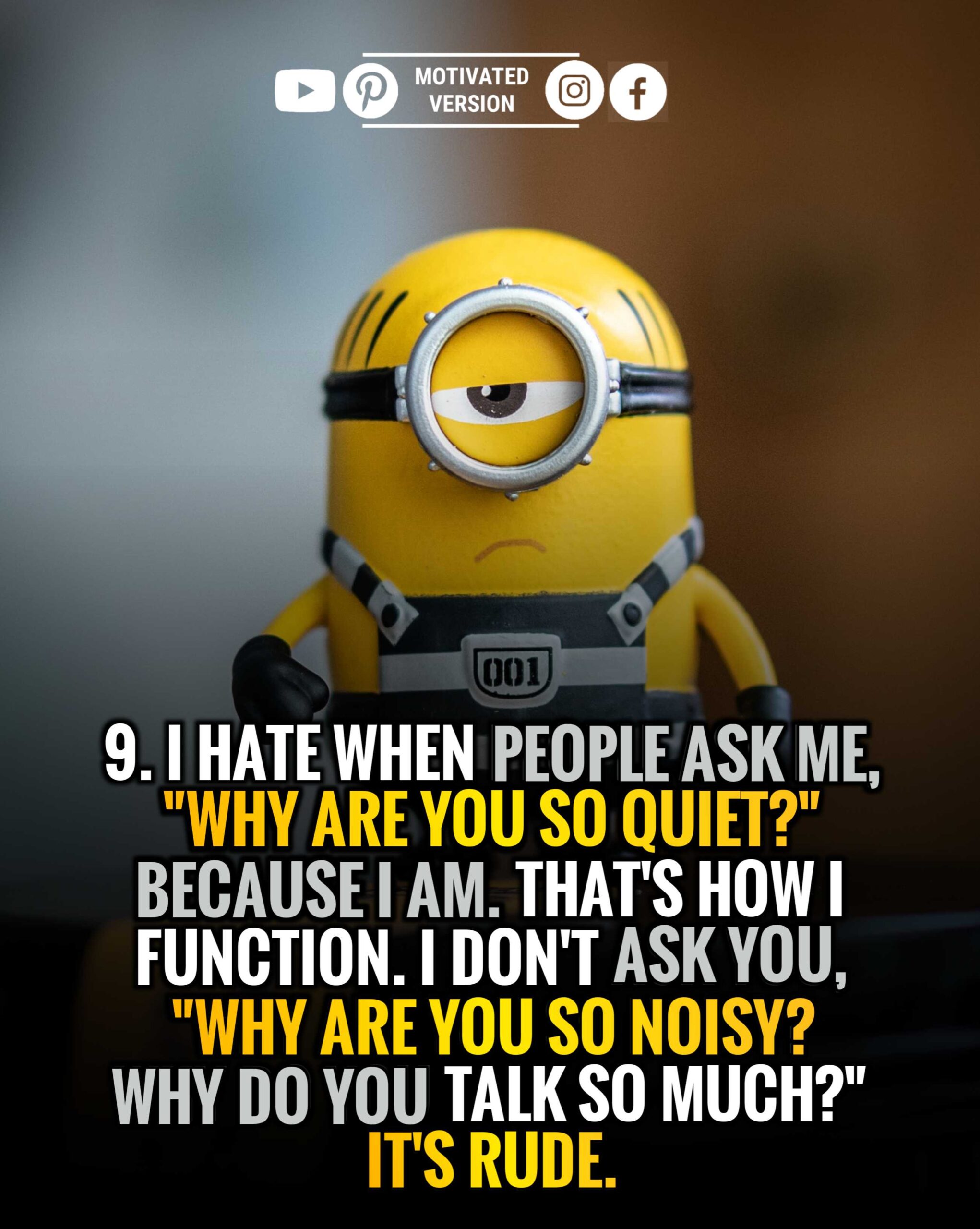 One of the most iconic and real introvert quotes of all time. Me being quiet is me being me.
Also, read: 10 Deep Inspirational quotes that can change you
10. Be alone, that is the secret of invention; be alone, that is when ideas are born.
Said by Nikola Tesla. He's one of the greatest engineers and inventors of all time. As an engineering student, I'm fascinated and inspired by Nikola Tesla's ideas and inventions.
It takes a great and deep mind to come up with all that he's done and what he could have done.
Also, read: 10 brutally honest quotes that speak the truth