12 Life-Changing Inspirational Quotes to Soar You into Greatness
Picture this: standing at the edge of a cliff, ready to leap into the unknown.
Life is a grand tapestry, woven with threads of challenges, triumphs, and the infinite possibilities that unfold before us.
In the intricate dance of existence, we often seek inspiration
guiding lights that propel us beyond the ordinary, urging us to soar into the realm of greatness.
In this article, we present to you ten life-changing, inspirational quotes designed:
To lift your spirits
Ignite your passion
Propel you toward the greatness that resides within
Here are the 12 Life-Changing Inspirational Quotes to Soar You into Greatness:
1. I work hard because I can't fu*k up. I don't have anyone to fall back on. I am the backup.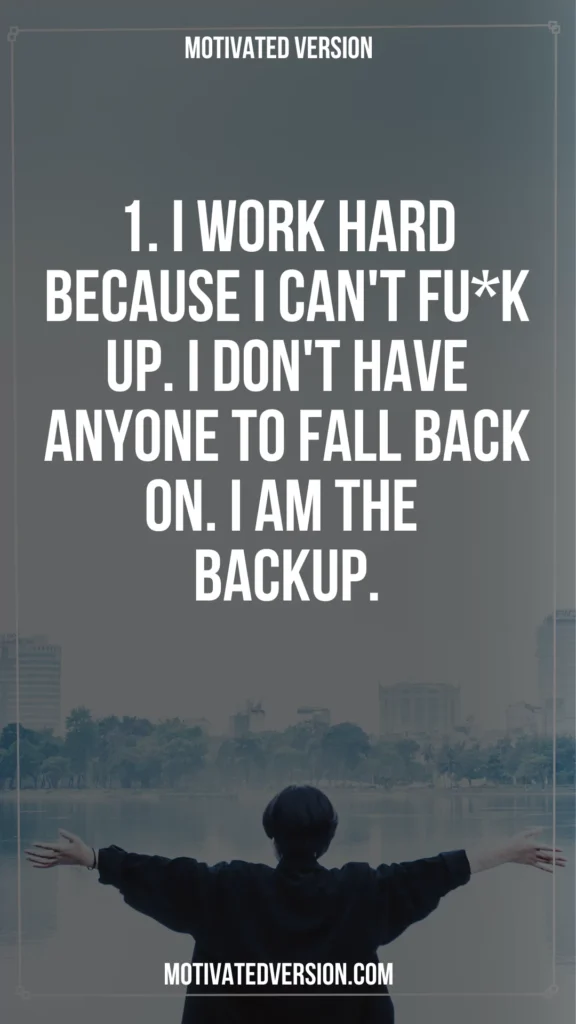 Embrace hard work as the only path, driven by the absence of a safety net.
The commitment to personal success becomes a solo journey, where failure is not an option.
2. Some people hate you because you had less and still did more!
Witness the power of resentment in those who can't fathom your success despite starting with less.
Your ability to achieve against the odds stirs envy in others.
3. Don't chase, don't beg, don't stress, don't be desperate, just relax. When you relax, it will come to you. Make your wants want you.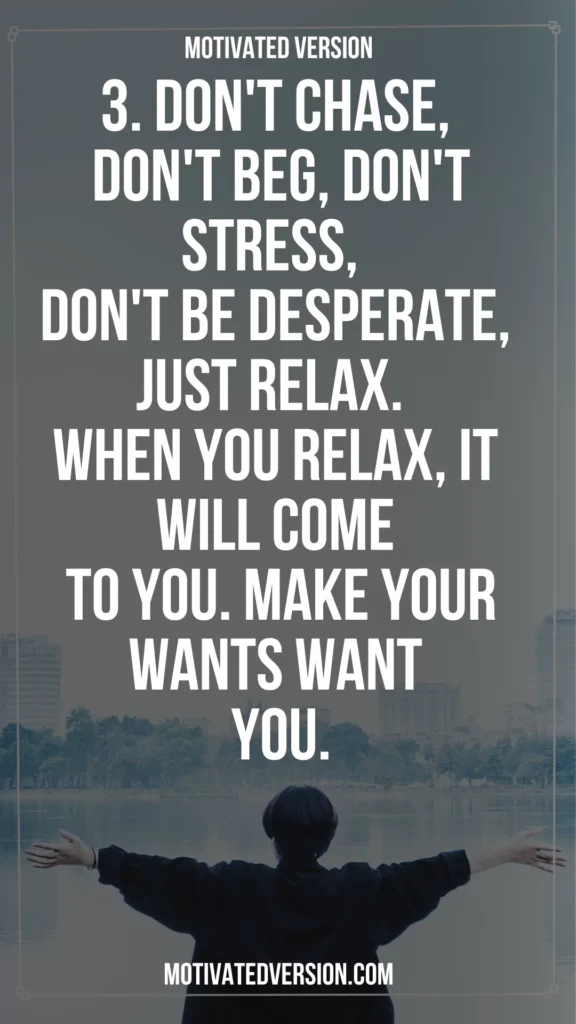 Cultivate patience and composure in your pursuit.
Success isn't found in desperation but in a state of relaxation, where your desires are drawn to you naturally.
4. Be so committed to your goals that you're willing to say no without guilt and yes without fear.
Unwavering commitment demands confident decision-making.
Say no to distractions without guilt and yes to opportunities without fear, aligning your choices with your goals.
5. Some people never understand what you bring to the table until they watch you in action at another table.
Recognize that your true value may go unnoticed until others witness your capabilities in a different context.
Let your actions be a testament to your worth.
6. Words are like keys. If you choose them right, you can open any heart and shut any mouth.
Harness the power of words as tools.
Choose them with care to connect with others deeply and silence critics effectively.
7. You cannot wish for both a strong character and an easy life. The price of each is the other.
Acknowledge the inherent trade-off between a strong character and an easy life.
The journey towards personal strength often involves facing difficulties and overcoming adversity.
8. Effort is a direct reflection of interest. Remember that.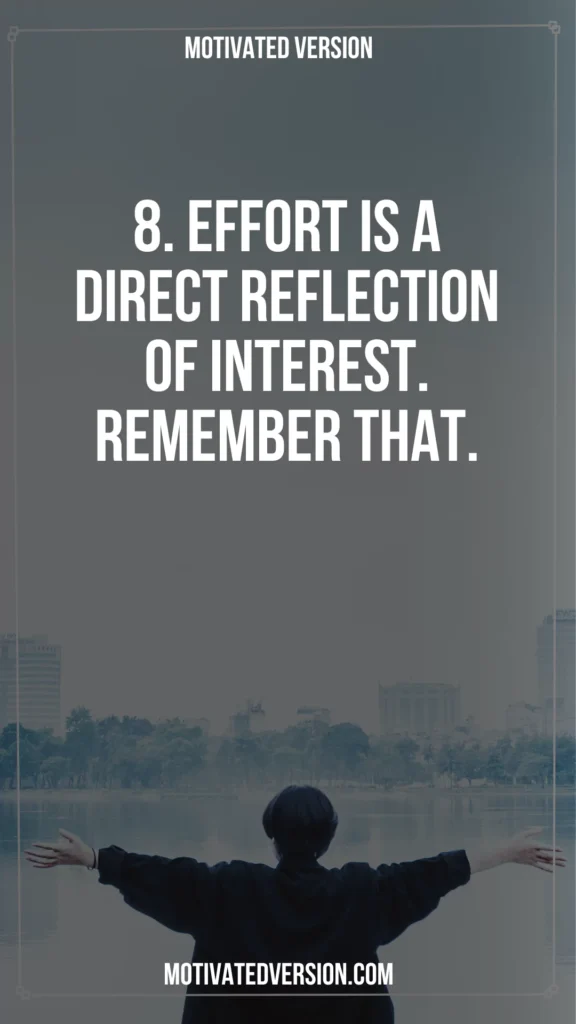 Understand that the intensity of your effort mirrors your level of interest.
Genuine commitment and passion manifest in the energy you invest in your pursuits.
9. Strong people break too. They just do it in silence, rebuild, and keep on moving forward.
Realize that strength doesn't exempt you from breaking.
The resilience lies in enduring silently, rebuilding, and persisting in moving forward despite challenges.
10. A wise man once said… "Real growth is when you are tired of your own excuses!"
Embrace real growth by shedding self-imposed excuses.
Recognize that personal development thrives when you take responsibility and overcome your own barriers.
11. You will always win when you don't hate anyone and stay in your own lane.
Secure victory by avoiding hate and staying focused on your path.
Positivity and self-focus pave the way for a fulfilling and successful life.
12. Sometimes you end up in places you never thought you'd be in, to develop strength you never thought you had.