7 Powerful Quotes with Valuable Lessons I Wish I Read Sooner
Quotes, books, and podcasts are my favorite sources of knowledge and wisdom.
They can transform your life and change your mind.
The powerful quotes I'm about to list are the ones that changed my perspective.
These quotes will open your mind and transform your life if you are willing to adopt the lessons they give.
1. No one is going to come and save you because you are perfectly capable of saving yourself.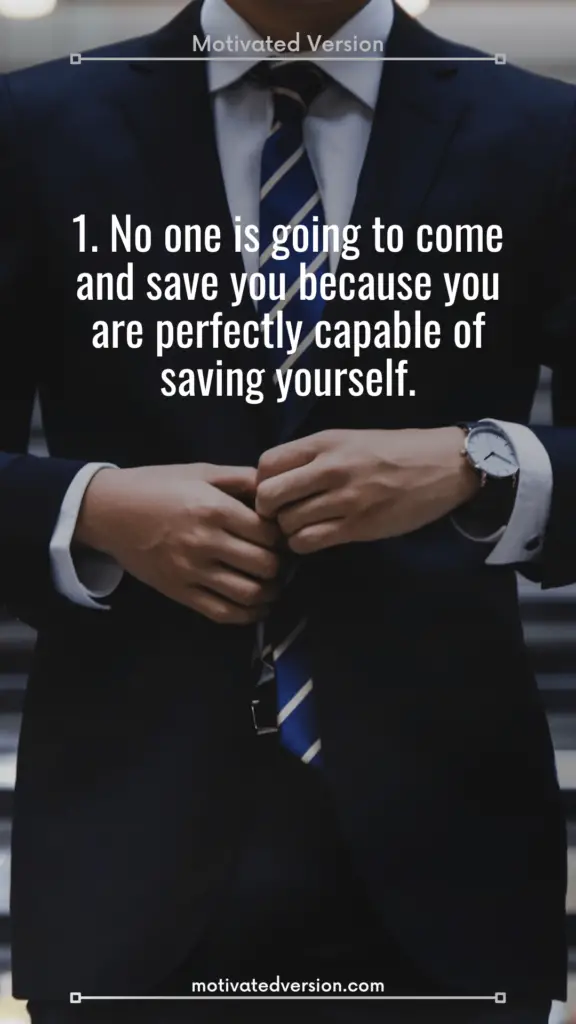 This is true. You have to learn to depend on yourself and get your things done by yourself.
Being dependent on people to solve all your problems makes you weak and pathetic.
Because you have to change yourself to get others to like you.
You praise others because you think you are weak and incapable of solving your problems.
In reality, you are capable of doing that and saving yourself from the tragedies that you are in.
2. Every challenge, hard time, and pain you endure will turn into strength, resilience, and blessings.
Challenges in life will raise you to another level. Level of thinking, strength, and endurance.
The hard time you are going through now is building strength in you.
You will be able to overcome such problems easily in the future because you went through tough times.
You have to change how you view challenges, hard times, and pain.
Stop blaming bad days; start appreciating them.
3. Don't expect people who lie to themselves, to be honest.
Not everything said to you is the truth. If a person has the habit of comforting themselves with lies.
Don't expect them to be honest with you. Don't ask for honest recommendations from them. That's their life.
Also, read: 10 Brutally Powerful Quotes with Powerful Life Lessons I Wish I Read Sooner
4. You don't owe anyone an explanation or justification.
Your personal life and choices are yours; you don't owe anyone an explanation for choosing what you love.
If you love making videos, start a YouTube channel. You don't owe anyone a justification for making that choice.
There are situations when you have to deal with others.
But it has nothing to do with the choices you make, the decisions you make, and the roads you walk through.
Don't let others influence your personal life and happiness.
If there's a person who has permission to do so, it has to be you.
Also, read: 10 Deep and Powerful Quotes about Life you have to read in 2023
5. Don't argue with people who want to misunderstand you. Starve them with silence.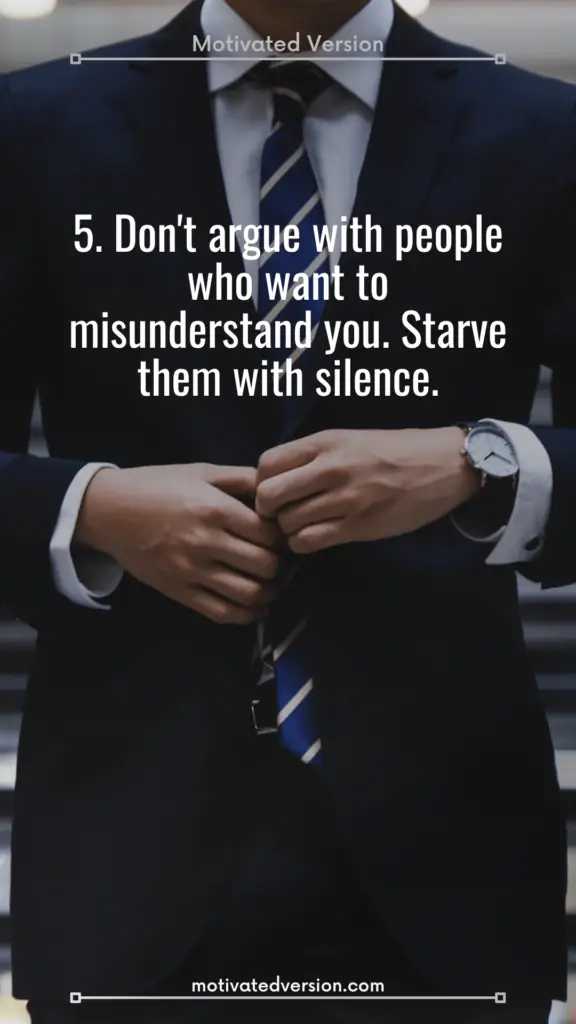 If people prefer to see the mistake you make and criticize you for it. Stop wasting your time in that place.
Some people are dedicated to seeing the wrongs in you because before starting the argument, you are wrong in their minds.
Don't argue or waste your time trying to convince them or change their view about you.
Also, read: 10 Wise & Powerful Quotes with Rare Life Lessons you must read in 2023
6. Life is too short to live for the weekends only.
Enjoy your weekends because it's your life. But do you want to live only for the weekends?
Set big goals
Travel to see the world
Meet new people to gain new experiences
Face your fears
Life is too short and the world you live in is too big. Explore it.
Also, read: 10 Wise and Deep quotes with rare life lessons you have to read in 2023
7. You don't need to make big announcements, silently work on your dreams and let the results make the noise.
Keep your goals and plans secret. Making your goals and plans public kills your motivation after a short period.