10 Logical Quotes That Will Strengthen Your Reasoning Abilities
Many things in our lives happen irrationally.
We often think that life is irrational and unfair, which I may agree with you on.
But all of this doesn't matter; what really matters is how you navigate through life.
Our time is limited, and we always strive to get the best out of it.
Though there may be a lot of disappointments, navigating through these problems
with a rational mindset that relies on logical reasoning can solve most of your problems.
Each quote in this collection offers a unique perspective on logical thinking,
encouraging you to challenge your assumptions and think more deeply about the world around you.
By examining life through a logical lens,
you'll be able to gain a deeper understanding of complex issues and make more informed decisions.
Using evidence and being open-minded and curious is key to making sound judgments.
Here are the 10 Logical Quotes That Will Strengthen Your Reasoning Abilities:
1. Notice how people change when they don't get what they want from you.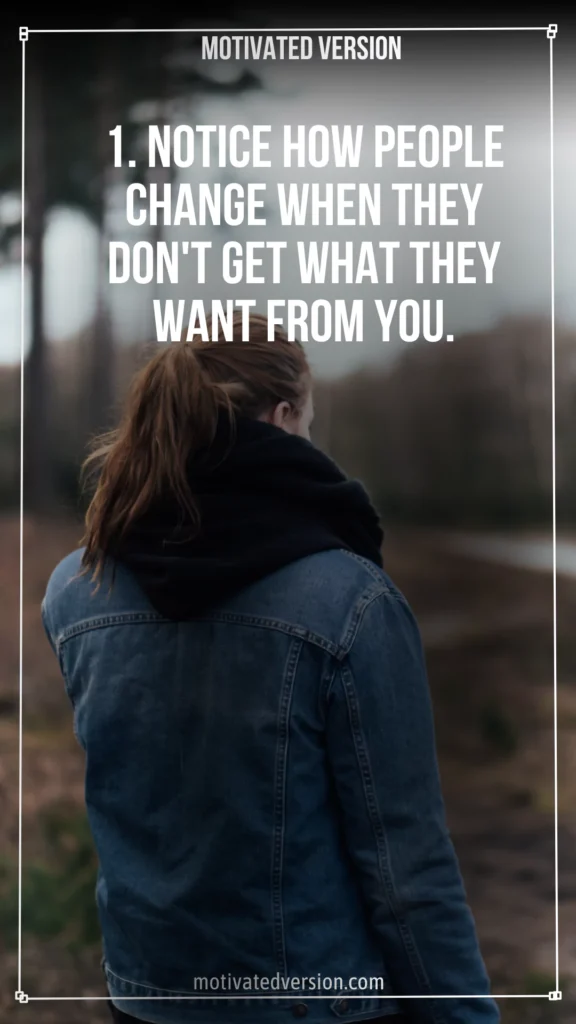 Know your circle by observing their reactions to anything that happens to you.
Do they become happy when you succeed? And if not, why aren't they happy for your success?
Knowing your circle is important because the consequences of not doing so can be fatal.
2. Sometimes when the people you love hurt you the most, it's better to leave in silence. If your love wasn't enough, do you think your words will matter?
We are always advised to give the other side time and space, but I believe that space and time are not always the issue.
Time doesn't fix everything, and sometimes it's simply that the other person doesn't love you.
If the person you love doesn't love you back, the best and only thing you can do is move on with your life.
3. A toxic environment is more likely to change you than you change it.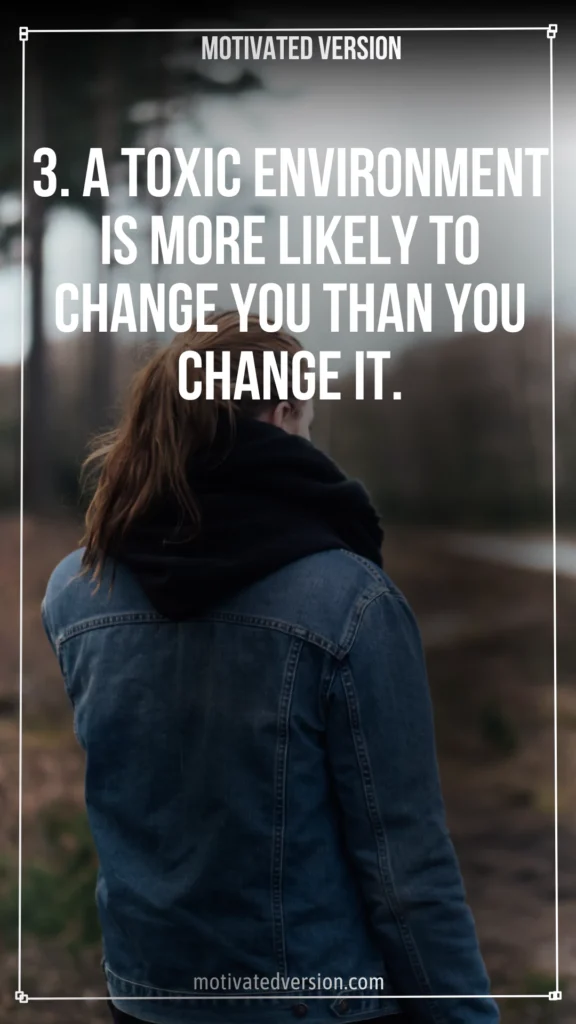 Play the hero role in everything, including your life and the lives of your kids.
A toxic environment affects your life negatively from all sides, including your work life, social life, mentality, peace of mind, and well-being.
If you can't change your environment, then change your environment.
4. Your words start to lose value when your actions don't match.
Every time you start talking and everyone stops listening to you, it's because they know your words don't match your actions.
Ask yourself: why would you listen to a person who lies a lot? You wouldn't, and no one else would either.
That's why it's important to match your words with your actions.
5. A client will become a friend quicker than a friend will become a client.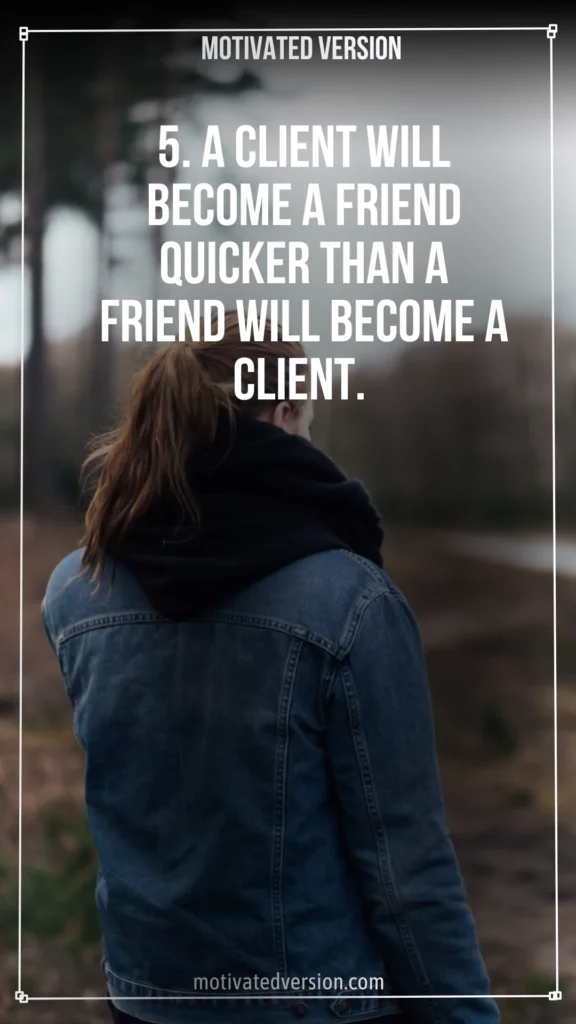 When you work with a client, you have the opportunity to build a strong relationship with them based on trust, respect, and a shared goal or project.
If you do good work and provide excellent service, the client will likely appreciate it and develop a positive perception of you.
As a result, they may become your friend outside of the professional context more quickly than a person who is already your friend will become your client.
This is because friendship is typically based on personal connections and shared interests, whereas a client relationship is based on a professional connection and a specific need or project.
However, it's important to keep in mind that not everyone you work with will become your friend.
6. Be careful. Manipulation can feel like love.
Be aware of sketchy behaviors. If you don't know the intention behind someone's behavior, it's important to continue to be curious.
7. Don't take everything personally. Not everyone thinks about you, as much as yourself does.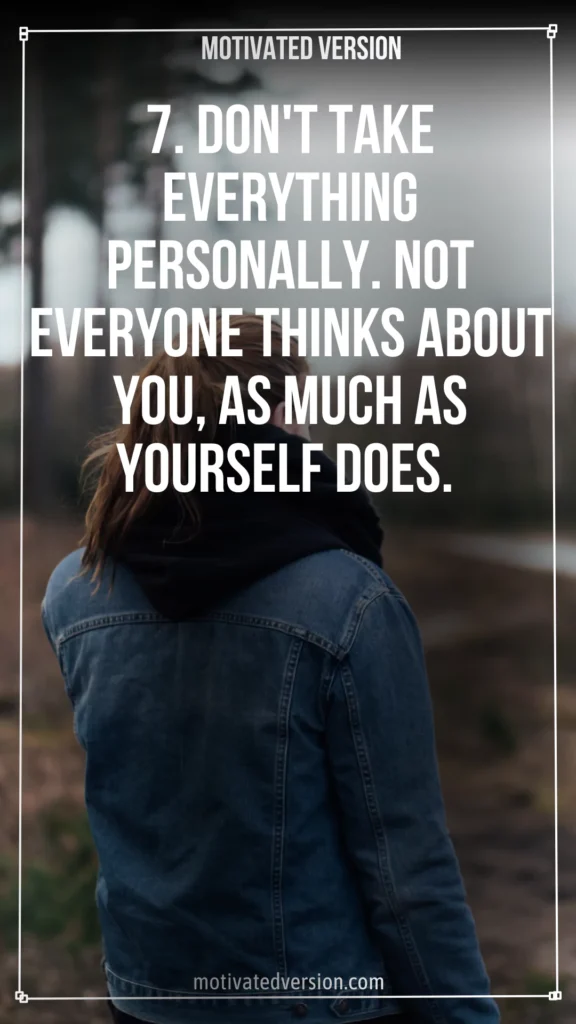 Some people may think about you, but not everyone does.
Not every stranger you see laughing on the road is hinting at your insecurities.
Just like you think more about yourself, others do the same too. So, enjoy your life.
8. You can mute people in real life too it's called boundaries.
You have these options: stop trying to please people, as it's not always healthy; set boundaries with fake people; and focus on yourself and your goals.
9. The real ones will teach you the game, not run it on you.
That's how people manipulate you, so it's important to stay alert.
10. Maturity is in the mind and not in age.
Also, read: 10 Undeniable Harsh Quotes about Life that Speak the Truth